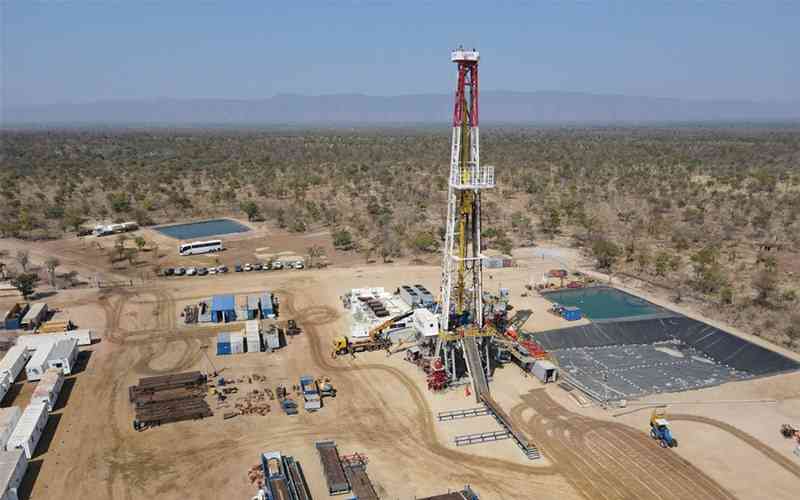 INVICTUS Energy Limited (Invictus) has commenced drilling at its Mukuyu-2 plant after raising A$15 million (about US$9,6 million) through private placement, marking an important milestone in the high- impact Cabora Bassa Basin exploration programme.
In a market update on Thursday, the upstream oil and gas firm said Mukuyu-2 will be drilled to a planned total depth of 3 750 metres. Drilling and evaluation of the well is projected to take approximately 50 to 60 days to complete.
It will test the primary target interval, the Triassic Upper Angwa formation, sitting approximately 450 metres updip from Mukuyu-1 where hydrocarbons were intersected.
"This is an exciting and long-anticipated moment for Invictus and our shareholders, and the commencement of our second drilling campaign is a significant milestone," Invictus managing director Scott Macmillan said.
"Following our successful basin opening Mukuyu-1 wildcat well completed last year, which proved a working petroleum system and multiple hydrocarbon bearing reservoirs has de-risked future drilling and provides us with increased confidence in Mukuyu-2.
"Mukuyu-2, if successful, could be transformational for the company, Zimbabwe and much of southern Africa's future energy needs."
Invictus signed an exploration, development and production deal with Zimbabwe in 2018, and exploration started last year in the Cabora Bassa Basin, some 200 kilometres north of the capital, Harare, which is estimated to hold 20 trillion cubic feet of gas.
Along with light oil and gas condensate, Invictus announced it also found the presence of helium gas in commercial concentrations in the Mukuyu-1 well. Helium is used in the production of semiconductors and liquid crystal display panels.
Commenting on the private placement to raise A$15 million, Macmillan said the firm secured strong commitments from new and existing sophisticated and institutional investors.
The money will be raised via a two-tranche placement.
"We are pleased to welcome new institutional investors onto our share register at an exciting time for the company as we finalise preparations to embark on our Mukuyu-2 appraisal well drilling campaign in Zimbabwe.
"I also thank existing shareholders that participated in the placement for their continued support, ensuring the company is well funded to the next step of our high impact exploration campaign aimed at opening up the Cabora Bassa Basin," he said.
Canaccord Genuity (Australia) Limited and PAC Partners Securities were appointed Joint Lead Managers to the placement.
Under the placement, Invictus will issue approximately 100 000 000 new fully paid ordinary shares at an issue price of A$0,15 per new share.
The issue price represents a 25% discount to the company's share price on September 18, 2023, the last trading date before the placement, and a 11,2% discount to the thirty-day volume weighted average price prior to that date.
Tranche one of the placement will comprise the issue of approximately 50 000 000 new shares to raise circa A$7,5 million and will fall within the company's available placement capacity.
Tranche two will raise an additional A$7,5 million on the same terms as tranche one, however, will be subject to shareholder approval to be sought at the firm's upcoming annual general meeting scheduled to be held in late October 2023.
According to Invictus, multiple new and existing institutional investors participated in the placement.
Related Topics