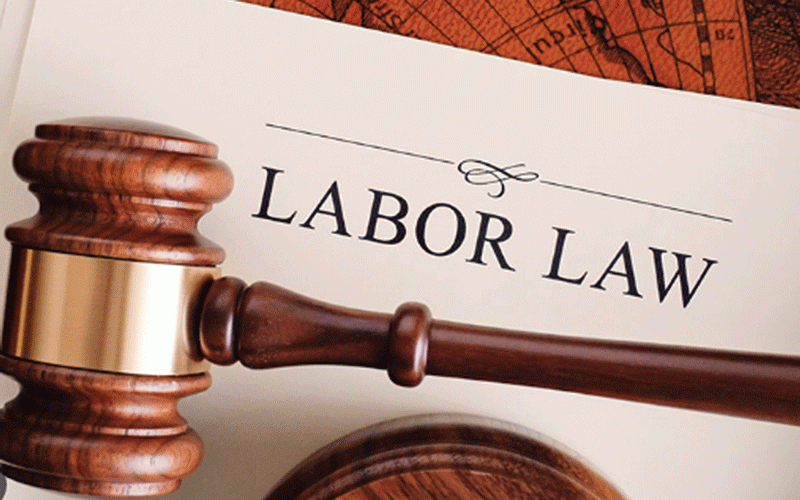 THE Labour Amendment Act, Act 11 2023 has limited the grounds on which the employer can terminate a contract to two, from the four which existed pre-amendment, making it now harder to fire workers.
Enacted into law on July 14, 2023, the Labour Amendment Act, Act 11 2023, under section 12 of [Chapter 28:01], an employee's contract can only be terminated on two grounds namely, mutual agreement or breach of contract after a thorough review of the circumstances.
During a recent webinar hosted by the Zimbabwe National Chamber of Commerce on the effects of the amendment, Wintertons Legal Practitioners Corporate and Commercial Law Departments partner Pauline Mwandura said the amendment gave limited options to employers to fire employees.
"We now have limited grounds upon which the employer may terminate a contract. Under section 12 (4a) of the previous Labour Act, the contract could be terminated on four grounds; that is in terms of an employment code, through mutual agreement, or where the employee was on fixed term contract or pursuant to retrenchment," she said.
"Now the employer may only terminate through mutual agreement or through disciplinary proceedings when the employee has committed something that is inconsistent with specified provisions of the employment contract or other employment code like the Nec (National Employment Council) code."
Nec is a national employment code of conduct which provides for the termination of a contract of employment for disciplinary reasons.
Thus, a worker's fate and an employer's ability to cut costs will now rest on negotiations.
Mwandura said the Nec codes were supposed to be revised every five years, while emphasising that managerial employees were not covered under the Nec codes.
"Just note that while we are on those codes, Nec codes must be revised after every five years in terms of the new Amendment Act. Also note that managerial employees are not covered under the Nec, but they are dealt with in terms of the national code where there are allegations of disciplinary conduct," she said.
"It would also appear that retrenchment was sort of deleted on the new section of the current amendment, however, section 12C subsection 3 states that the employer still has the right to retrench and must follow the procedures provided for under the section of retrenchment."
In the past, businesses often fired workers as "cost cutting measures" or if managers quarrel with certain employees.
Related Topics