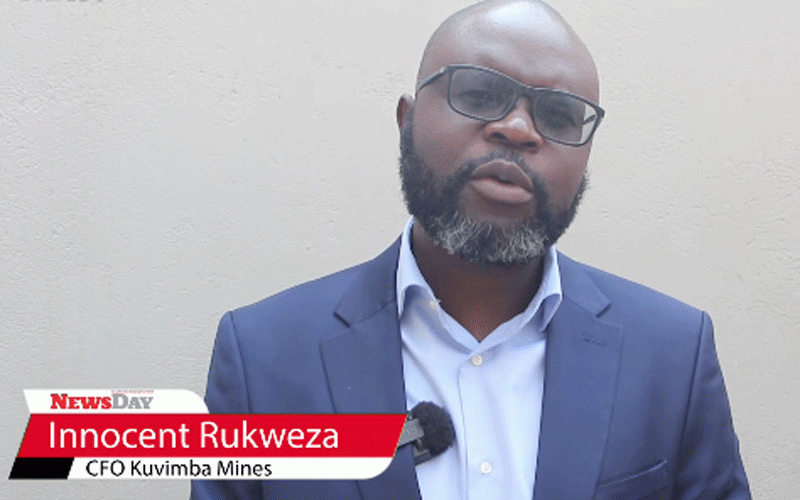 RESOURCE giant Kuvimba Mining House (KMH) has spent in excess of US$150 million in capital expenditure that has seen it resuscitating some of the mining assets it bought around the country.
KMH, which is 65% owned by the government, has acquired and turned around mines that are of a strategic importance to the country including Freda Rebecca Gold Mine, Bindura Nickel Corporation, Zimbabwe Alloys.
It is also the managing contractor for Ziscosteel.
The group's chief finance officer Innocent Rukweza told Standardbusiness on the sidelines of the ED-UNZA Scholarship Trust luncheon on Thursday last week that the mining firm was geared for growth.
"We are trying to revive most of the mines that we have and we have a project of reviving and restarting some of the mines that have not been functional," Rukweza said.
"And we are very confident that we will recover whatever investment that we are going to put in.
"I think to date since KMH took over some of these mines, we have spent in excess of US$150 million in CapEx (capital expenditure) just to resuscitate these mines, get them going, upgrade them among other things."
Rukweza said they have an aggressive exploration programme where they are looking to spend between US$20 million and US$30 million.
"We are hopeful that whatever the resource we are going to get is going to be a significant resource and that is going to be our launchpad to restrategise and reconfigure our minds and make sure that whatever that we earmarked is going to be sustainable."
On Sandawana Mines, which is the most promising project that the group has, the CFO said they were looking forward to starting phase two of their exploration before next month, adding they were hoping to get a report of phase one which would ascertain the resources that they had.
"We've already had indications of the lithium resources that we have on Sandawana. We also have other exciting projects within the group," Rukweza said.
On return on investment he had this to say: "The numbers that we currently have, we look forward to and we're very confident that we are going to have good returns on whatever projects that we have within the group.
"But there's still a lot of work that we still need to do for us to get to that stage.
"But yes, we're in it for the money and the money will come just that we're putting in the work, we're putting in the infrastructure."
According to Rukweza, the group will continue buying mining assets.
"Definitely, where the numbers make sense and what the resources are there in terms of what we have to extract, we are not limited to whatever that can come our way and what we are currently looking for."
He added: "One of the things we're trying to do is to have a balanced portfolio within our mining portfolio so that at least we hedge within the portfolio so that when for instance when the gold price is going down at least one of the minerals that we have is going up.
"We would like a balance within our portfolio. It is pretty much balanced at the moment. But yes, we are not limited to what we currently have.
"We are very open to any other acquisitions and they are definitely coming in the future.
"We are currently looking at Zimbabwe but if anything comes we are not immune to pursue it."
KMH is an investment and holding company of mining entities working in special minerals, energy minerals, and base metals acquired the asset.
Related Topics