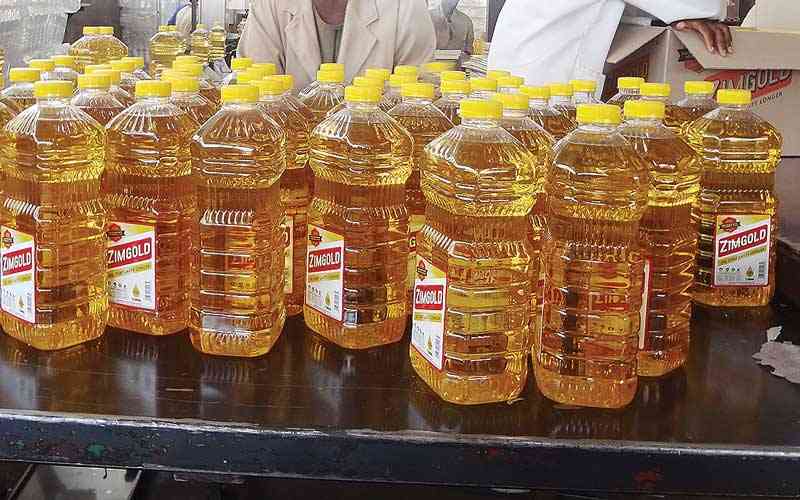 COOKING oil producer Zimgold Oil Industries has announced plans to ramp up production by increasing its crushing capacity by 67% to 100 000 tonnes annually. The company's finance director Amit Goyal made the announcement in an interview with NewsDay Business on Wednesday.
The business is presently attempting to raise US$5 million through a commercial paper private placement.
The corporation is anticipating to use the paper, which has a prescribed asset status to raise capital for the purchase of soyabeans and sunflower seeds from regional farmers.
The industry has been stressing on the need to enhance local sourcing and reduce import dependency.
Speaking on the sidelines of the Zimbabwe Association of Pension Funds conference in Victoria Falls, Goyal said the company's current soybean crushing capacity was 60 000 tonnes per year.
"We are planning to borrow US$5 million from the market through the commercial paper. We have never done it before but we thought that it is a good market to capture. We have been working on the prescribed asset status for a year. The plan is to raise money to procure soyabeans and sunflowers and we are targeting 100 000 tonnes of the products put together," he said.
"We have access to the banking facilities as well as other facilities but we wanted to dive into this market as well. The fact is that the crop is available now — from May to September.
"That's why we are putting in a lot of money so that we buy our stock at the same time we keep crushing our product so that it goes onto the market. As and when the products get depleted, we then repay our debt. I believe we are able to pay after 120 days or so but we're putting it on a higher side at 180 days to give options to the investor".
Goyal added that the company also had a sunflower crushing facility.
"As we speak, our capacity is close to 10 000 tonnes per year and we want to run it fully which means we plan to get to 100 000 tonnes every year. We have no plans to go into farming; we leave that to those farmers. As a group we are planning to increase it to 150 000 tonnes in the coming years," he said.
Zimgold processes oil seeds, extracts vegetable oil and refines crude oil into edible oil for the local market. The company has expanded its operations to include bakers' fat, margarine, laundry soap, bottled water and bathing soap.
Meanwhile, First Capital Bank commercial director Ushewekunze Mutemwa said Zimbabwe remained in a supply deficit position when it comes to cooking oil because it doesn't produce sufficient quantities to satisfy demand.
He said the country did not grow enough soyabeans, sunflower, or cotton to meet production and was also lagging in terms of manufacturing capacity.
"We are fortunate to call Zimgold one of our clients and over the years our businesses have created synergies that have delivered value on both sides. This week, we and EFE Securities are proud to be launching on behalf of Zimgold, a U$5 million commercial paper.
"This is a 180-day debt instrument will assist Zimgold in satisfying its working capital requirements, namely the purchase of cooking oil inputs such as soyabean and edible crude oil. This instrument will deliver a competitive 11% annualised interest rate to holders with the option to rollover at the end of the period," he said.
The instrument also carries prescribed assets status.
Related Topics