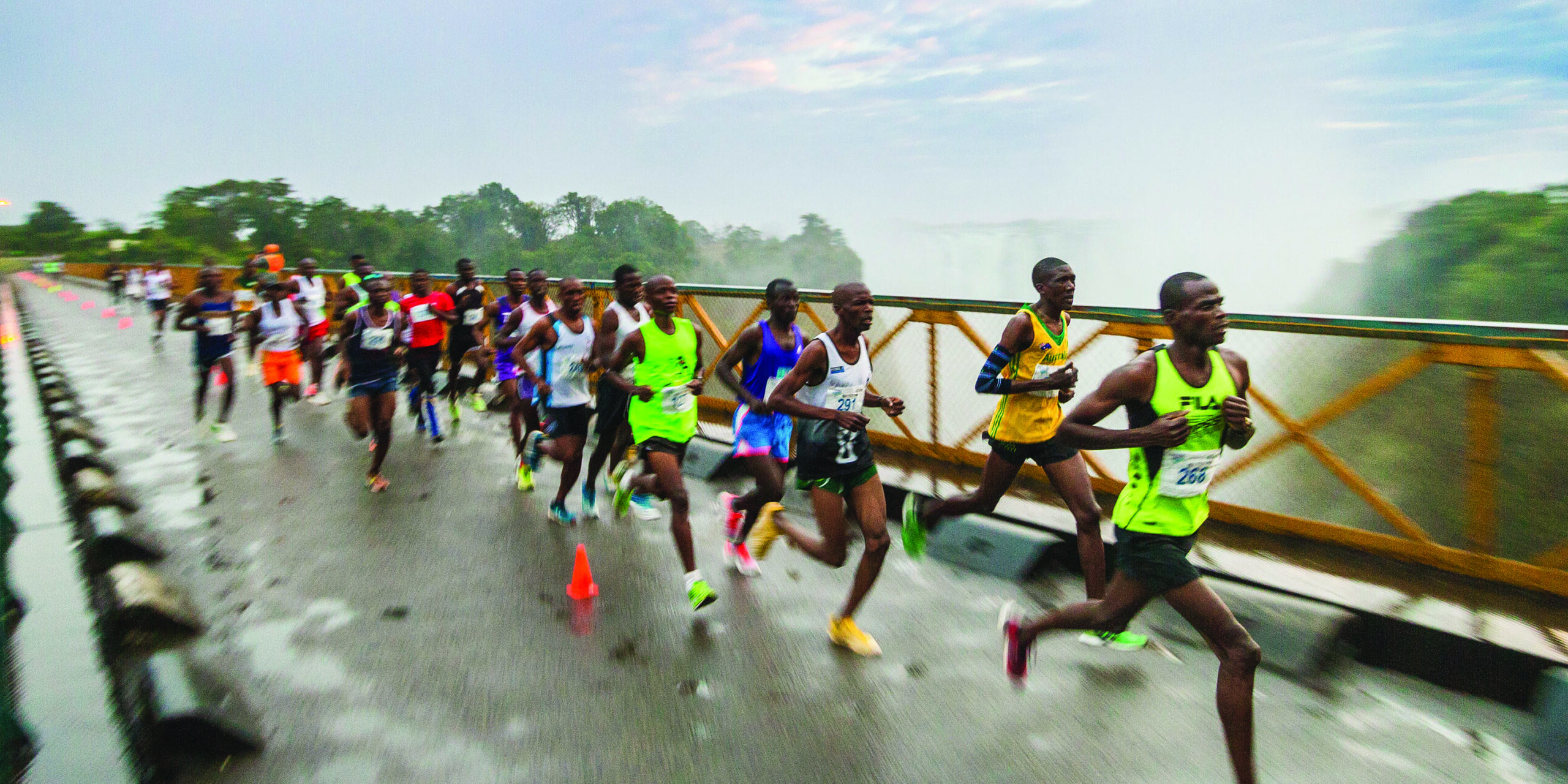 BY SPORTS REPORTER ALL is set for the 14th edition of the Econet Victoria Falls Marathon, to be held in the picturesque tourist destination today.
The hugely popular marathon is making a big comeback to the resort town of Victoria Falls after a three-year absence caused by the COVID pandemic.
Econet group chief executive Officer Douglas Mboweni earlier welcomed all marathon runners to the event, wishing participants all the best in their races.
"I am delighted to welcome all participants to the Econet Victoria Falls Marathon and would like to wish all runners, in every race category, all the best in their races today," Mboweni said.
He added that the company, which has been sponsoring the event for over 12 years now, was happy with the preparations it had made for the event, in collaboration with the race organizers.
Mboweni said the Econet Victoria Marathon – now regarded as one of  Africa's number one marathon –  promotes physical, mental and emotional wellness and also contributes to the economy of the country, especially in the travels and tourism sectors.
"As the headline sponsors of this Marathon, we are cognisant of the fact that we promote both individual wellness as well as supporting the travel, tourism and hospitality sectors of the economy, which have great potential, but which had been badly affected by the Covid-19 pandemic," said Mboweni.
The marathon attracted over 3 500 runners the last time it was staged in 2019 and is today expected to be run by over 4 000 participants from over 30 countries.
"The benefits to the economy that this event brings – both at the macro and local level – is something we are proud of and wish to continue doing going into the future," the Econet Group CEO said, noting the interest the marathon generates on Vic Falls, as a tourist resort, and on the country as a business and investment destination.
"I am aware that the Victoria Falls Marathon continues to generate significant interest in Zimbabwe as a country and indeed in the region, with year-on-year trends revealing that visitors are staying longer after the Marathon and are more likely to bring friends and family to our great holiday destinations the next time they visit," he said.
Participants at the marathon have travelled from as far afield as the USA, the United Kingdom and Australia, with participants from the region and the rest of Africa also growing every year.
Today's marathon is running under the theme "Run the Big Three" and includes the 42-kilometres "Elephant Route" full marathon, the 21-km "Leopard Route" half-marathon, and the popular 7.5km "Lion Route" family fun run. It also features a 10.5km half marathon relay.
Related Topics