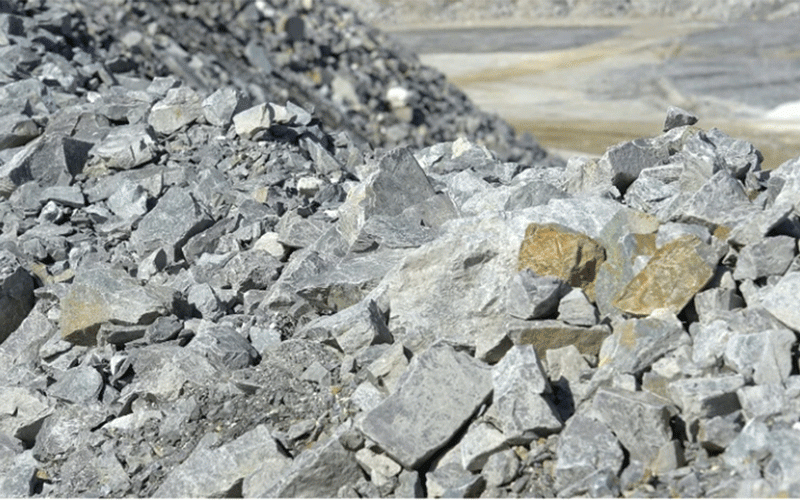 An analysis by a legal think-tank alleges that lithium mining contracts by Chinese firms in Zimbabwe remain "shrouded" in secrecy, putting the country at risk of losing millions through undervaluing of the in-demand mineral.
A research conducted by the Zimbabwe Environmental Law Association (Zela) in conjunction with the Africa Institute of Environmental Law titled Implications of the Lithium Mining Rush in Zimbabwe: Analysis of Legal Developments, showed that lithium mining in the country was now under Chinese control.
Chinese miners have bought most lithium assets in the country, mostly with the help and support of the government.
"While in Zimbabwe the acquisition of lithium mining rights and possibility of value addition by Chinese entities present opportunities for economic development and advancing Vision 2030 for the country, much of the information on deals remain opaque," the research states.
"The contracts are not accessible for communities and other players to monitor and track progress on agreed terms and conditions. Similarly, the economic benefits from lithium extraction and potential value addition by Chinese come with environmental, social and governance costs."
Prospect Resources sold the Arcadia Lithium Project to Chinese mining company Zhejiang Huayou Cobalt for US$422 million in 2021.
Premier African Minerals Limited announced a binding heads of terms marketing and prepayment agreement with Suzhou TA&A Ultra Clean Technology Co Ltd (Suzhou TA&A) in June 2022.
Under this deal, Premier African Minerals Limited will transport Zulu Lithium Mine spodumene concentrate to China by 2023, according to the research paper.
Further, Sinomine Resource Group (SRG), another Chinese firm, bought Bikita Lithium Mine for US$180 million in 2022. SRG, a Chinese-owned worldwide mining corporation, develops and uses rare light minerals (caesium and rubidium), EV lithium material, geo-technical services, and mineral assets.
Last year, Sinomine announced the establishment of a US$200 million lithium plant to process the mineral.
In February, the media reported that China Natural Resources Inc entered a definitive "sale and purchase agreement" with Feishang Group Limited and Top Pacific (China) Limited.
Under this deal, a local company Williams Minerals (Pvt) Ltd's lithium mine permit will be acquired despite the mine location remaining unclear, according to the research paper.
The lithium mine will vest from 2024 to 2026, contingent upon the issuance of independent technical reports and the company's full settlement of the purchase consideration in cash and restricted shares.
"For each region of the lithium mine, until the company's ownership vests, the sellers will maintain legal possession and control, including the right to exploration, sales of lithium, and the revenue derived therefrom, as well as liability for operational costs and third-party claims," part of the research paper read.
"China Natural Resources, Inc is a British Virgin Islands (BVI) registered company with subsidiaries in China where it has investments in wastewater treatment with mining interests in Inner Mongolia for nickel, lead, silver and other non-ferrous metals."
Legal enterprises, A-list celebrities, multi-millionaires, and thieves flock to the BVI due to it being a tax haven and offering low-cost, easy-to-use shell corporations to avoid public record keeping.
Zela warned that Chinese corporations were entering Zimbabwe for their own gain.
"Brennan and Yu (research paper) suggest that China has a lithium supply strategy, with three key objectives: develop domestic lithium resources, diversify lithium imports and increase influence over the lithium global value chain," the paper states.
China's strategic objectives, especially the second and third, require lithium mining rights in Zimbabwe.
"Chinese acquisition of lithium mining projects in Zimbabwe is linked to China's lithium supply chain strategy. While China has significant lithium reserves at home, its lithium reserves do not match its lithium processing capacity," read part of the research paper.
Lithium, the major component in electric vehicle (EVs) batteries, is in high demand as EV demand is predicted to reach 60% of the global market by 2030.
This demand has led to a very lucrative prices for the mineral which China is hoping to benefit from.
"The demand for EVs has resulted in the skyrocketing of lithium prices by around 550% in a year," the research paper noted.
Related Topics