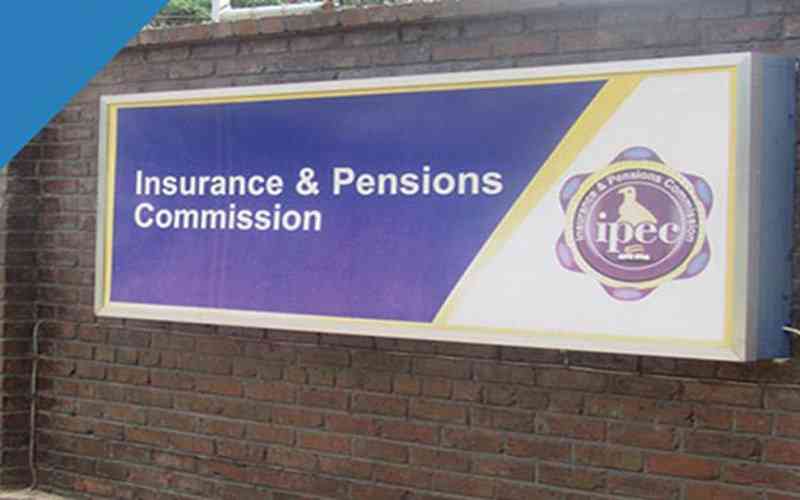 Zimbabwe's insurance industry is facing a major challenge with the steady increase in premium debtors, which has now become a major credit risk management concern for insurers.
According to a recent report by the Insurance and Pensions Commission (IPEC), premium debtors — which are outstanding payments by policyholders—accounted for the largest portion of total assets at 22%, having increased by a staggering 635% to $23,66 billion as at December 31, 2022.
Total assets for short-term insurers increased by 428% to $105, 77 billion in the period under review.
This worrying trend has put pressure on insurers to find effective ways to manage and avoid the risk of default by premium debtors.
The continued increase in premium debtors is not only a financial burden on insurers, but also poses a significant threat to the stability of the entire insurance industry.
Insurers with high levels of premium debtors relative to their total assets may have significant portions of their capital bases not readily available to support their day to day activities.
In light of this, IPEC is considering operationalising the No Premium No Cover self-regulation as a stop-gap measure.
The regulations are currently awaiting approval and gazetting by relevant authorities.
This regulation requires that insurance policies are not issued unless the premium has been paid in full, thereby reducing the risk of default by premium debtors.
According to industry experts, the continued increase in premium debtors could potentially lead to a decline in profitability for insurers and ultimately, the stability of the entire industry.
The IPEC report noted: "The continued undesirable increase in premium debtors remains a credit risk management concern that requires urgent attention by insurers."
Premium debtors and investment property were the two major asset classes accounting for 43% of total assets.
"Investment property alone constituted 21% against a limit of 10% while premium debtors and other assets contributed 22% and 12%, respectively against a limit of 5% in violation of Circular 2 of 2013.
"Short-term insurance players are encouraged to structure their investment portfolios in ways that enable not only the preservation of policyholder value, but also promotes a balanced investment mix in line with the commission's investment limits and asset/liability profiles."
One industry expert said: "The rise in premium debtors is a clear indication that insurers need to be more proactive in managing their credit risks.
"Failure to effectively manage premium debtors can have serious consequences for insurers and the wider insurance industry."
In response to this growing problem, industry players are exploring new and innovative ways to manage and mitigate the risk of premium debtors.
Some insurers have begun to implement stricter credit control measures, while others are exploring the use of technology to automate premium collection and improve debt recovery processes.
As the insurance industry in Zimbabwe continues to grapple with the challenge of premium debtors, it is clear that urgent action is needed to address this growing problem.
The No Premium No Cover Policy regulations offer a promising solution, but it is up to industry players to take proactive steps to ensure their long-term viability and stability.
Old Mutual Insurance Company Zimbabwe managing director Gloria Zvaravanhu stated that as a business, they have developed efficient strategies for controlling and reducing the risk of premium debtor default.
"Premium debtors are an issue for the industry, but Old Mutual has not been impacted that much by it," Zvaravanhu said.
"This is because we take into account the environment in which we operate. We offer affordable, short-term products."
She advised policyholders who are having trouble keeping up with their policies to think about premium financing, a kind of loan provided by financial institutions to assist in paying short-term insurance premiums.
But according to her, premium finance adoption in Zimbabwe is still quite low.
Allied Insurance MD Panganai Sanangurai said the insurance sector had taken a number of actions to deal with debtors, including the No Premium No Cover directive, which is currently undergoing legislative approval.
Another such initiative, he said, was the adoption and application of IFRIS 17, which sets the fundamentals for the identification, quantification, presentation, and disclosure of insurance contracts within the ambit of the standard.
"We need to have an industry approach," Sanangurai said.
Clarion Insurance operations manager, Pikitai Mupandawana said: "For small companies, what we have done is, you pay a premium and we give you a policy document but there are some cases where you trust people, but they won't bring the premiums on time.
"Because they can say they want this cover but they can pay later or probably later on they might not even pay.
"So that's when we lapse the policies.
"From our catchment we have small to medium enterprises, but still we face the difficulties in getting the money from brokers or from agents.
Mupandawana said in order to collect money from the brokers; they were sometimes forced to suspend their accounts to prevent them from conducting any motor activity on their platform.
According to Juliet Vuma, a 50-year-old resident of Harare, the country's economic crisis was making it challenging for policyholders to pay up on their policies.
Zimbabwe's economy is dealing with a number of issues, including protracted power outages, high inflation, fluctuating exchange rates, shortages of foreign currency, and other problems.
Related Topics