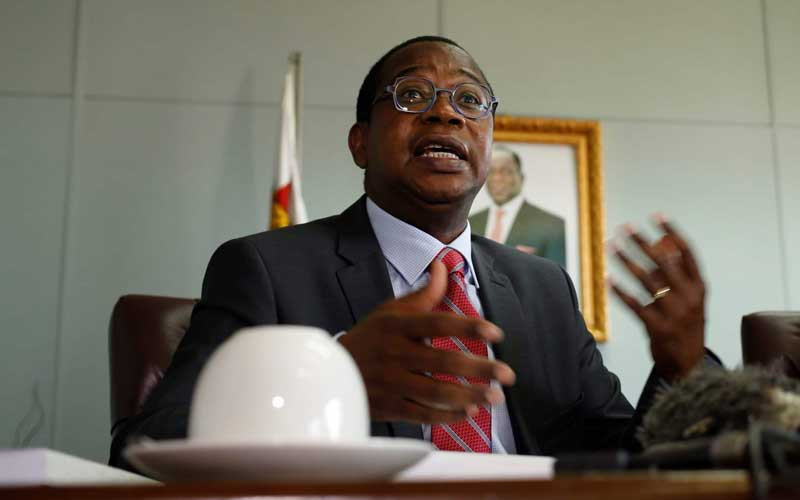 THE move by Finance minister Mthuli Ncube to suspend companies over alleged foreign currency violations is merely tinkering with the symptoms and he should instead put in place substantive policies to curb exchange rate disparities, market watchers have said .
Ncube last week suspended 13 contractors for alleged directing their proceeds to the parallel market, thus, triggering domestic inflationary pressures.
The 13 companies were identified by the Reserve Bank of Zimbabwe's Financial Intelligence Unit (FIU).
Among the 13 companies barred by the government are Casha Design (Pvt) Ltd, Re-net Technologies (Pvt) Ltd, Malfran Investments (Pvt) Ltd, Staman Investments (Pvt) Ltd and Nodship Investments(Pvt) Ltd.
The Zimbabwe dollar has been rapidly losing value after a period of relative stability with the local unit trading at around $1700 to the greenback on the parallel market.
The currency volatility, which has worsened in recent weeks has worsened the country's economic crisis characterised by a debilitating liquidity crunch, high inflation, foreign currency shortages and prolonged power outages which severely crippled companies.
Economic analyst Chenai Mutambasere said the firms were simply exercising their property rights to retain the real market value on their returns on investment.
"Given this status quo the minister of Finance should be finding a way through his fiscal policy to remedy the currency situation in Zimbabwe," Mutambasere said.
"Of specific topical interest is the loss to corruption and illicit trade, which has worsened during his term of office.
"The loss of more than US$100 million a month manifests itself in currency and other liquidity crises in the country which continue to dwarf the country's economic potential.
"He must address corruption with the same level of impunity if not more than the heavy handedness shown to these firms, who are for all intents and purposes exercising their property rights to retain the real market value on their returns on investment."
Mutambasere said it was unclear what the Finance minister deemed as exchange rate violations given the currency crisis situation in Zimbabwe.
She said nearly all of Zimbabwe's production value chains relied on imported raw materials.
"Therefore, it is inevitable that businesses require access to foreign currency," Matambasere said.
"Our banking sector including the central bank cannot meet the demand for foreign currency.
"Therefore, it is a necessity for businesses to find ways to access foreign currency they need to stay afloat.
"Additionally with an inflation rate of 457%, businesses must retain their income in a stable currency in order to retain value."
Economist Stevenson Dhlamini said while the suspension of the 13 companies was meant to deter other potential violators of the Foreign Exchange Act, itmeant that there was loss of jobs for workers employed by these companies which was a cause for concern.
Dhlamini said the continued exchange rate instability was negatively affecting the general price level which is increasing in response to the parallel market rates.
"This leads to reduced standards of living as purchasing power of the local currency is undermined," he said.
"If left unchecked it also may plunge the country into a recession."
On the impact of the current exchange rate volatilities, Mutambasere said poverty levels will continue to increase with at least 50% of the population being affected.
"The direct impact is increased hyperinflation beyond what we are already seeing," she added.
"This means levels of extreme poverty continue to increase in Zimbabwe as the poorest currently at 50% of the population are the most affected.
"We will also observe a worsening situation in terms of pensioner poverty as pension payouts deteriorate in value."
Related Topics