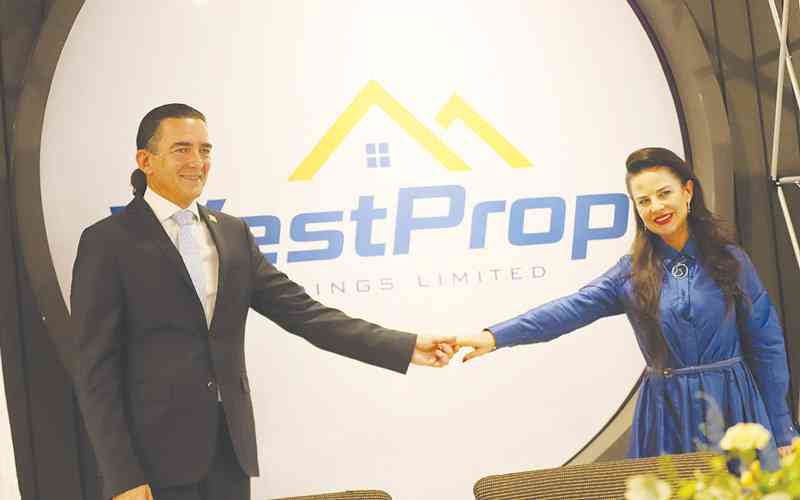 PROPERTY developer, West Prop Holdings Limited (WHL) has indicated that it has engaged large institutional investors to invest in the firm once it lists on the Victoria Falls Stock Exchange (VFEX) at the end of this month.
Last month, WHL announced plans to list on the VFEX on April 28 as a way of raising capital towards laying one billion bricks, which will cost US$5 billion.
The listing of WHL on the VFEX is expected to attract investments from institutional investors.
As of the end of 2022, WHL had total assets worth nearly US$76 million.
In an interview with NewsDay Business, WHL chief executive officer Kenneth Sharpe said discussions with institutional investors were still ongoing.
"We have had some one-on-one meetings with institutional investors. Very positive feedback and received very well. This was the main analysts meeting. We had a full house, over 40 people, and we actually had to bring in seats into the room, I think generally the feeling is up. We feel bullish, we feel like it is the right time to list," Sharpe told NewsDay Business at an analyst briefing on Tuesday.
"I mean the pension funds have big pockets and are one of the reasons why we are going for the prescribed asset status. I see no reason why pension funds can't write cheques of US$10 million on today's market. If we look at NSSA [National Social Security Authority] itself, it has got 47% of its contributions now in US dollars. If we look at the likes of Old Mutual, you know, they have deep pockets.
"So, I think the pension funds are there, the mutual funds are there, private funds, private equities are there too, and individual investors. I mean we are talking to everyone."
The listing on the VFEX will include the introduction of 30 million ordinary shares and six million convertible redeemable participating preference shares on the secondary bourse.
WHL is seeking to grow its balance sheet five-fold to US$1 billion over the next few years, through increasing its sales.
According to its growth plan, WHL has a goal of reaching revenue of US$100 million towards a US$1 billion valuation. Part of the plan to grow its revenue includes increasing its sales volumes by 160%, from its current level to 1 300 units per annum from all its property developments.
Related Topics