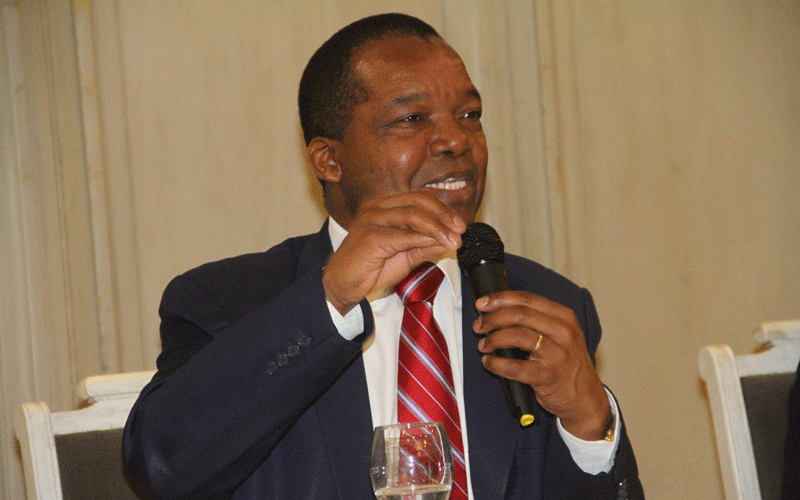 RESERVE Bank of Zimbabwe (RBZ) governor John Mangudya has warned against borrowing recklessly in a situation where there is little foreign currency in the market despite the banking sector having US$2,5 billion in nostro deposits.
Mangudya spoke at a time when Zimbabwe Stock Exchange (ZSE) listed companies have been delisting from the main bourse to list on the foreign currency-dominated Victoria Falls Stock Exchange in search of funding.
Those that are still listed on the ZSE have complained of the difficulties they face in trying to raise capital from the banking sector with leading beverage maker Delta Corporation Limited being one of the affected firms.
Last year, Delta said it was facing problems in trying to secure as little as US$5 million in loans at a time when the firm had a US$521, 64 million market capitalisation, which has since risen to US$764,03 million on the main bourse.
Mangudya told a recent breakfast meeting in Harare that borrowers needed to know that on average, a loan taken out in United States dollars attracts a 15% interest charge.
"Where are you going to get a 15% mark-up to pay the loan?
"Mark-ups have fallen in this economy, so it means that this issue around dollarisation is a wrong discussion because what we need to say is: Do we have capacity to continue with dollarisation?
"What I am trying to paint as a picture is that we have no capacity," he said.
"This economy cannot continue to re-dollarise because at the end of the day we are going to have a problem whereby people are going to borrow, all of you, in foreign currency.
"Then the margins are going to go down because it is very expensive.
"If you look at the prices in US dollars, they are going down.
"Now, where are you going to have the money, extra money, to pay those loans?
"They are going to cause non-performing loans so the banking sector instability will come in."
Mangudya said borrowing in foreign currency without a plan on repayment could lead to a loss of assets and economic recession.
"Right now, as I said, we have got US$2,5 billion in the banking sector and that money is yours," he said.
"Use it wisely and those who are borrowing borrow wisely, don't put a dent in depositors' funds in this economy.
"So, what are we saying?"
Mangudya said there was need for stability in prices in the financial services sector and exchange rate to stabilise the economy.
"We need to ensure that we have durable macroeconomic stability in this economy," he said.
"If we have that then it means our economy is well and we are contributing to macroeconomic stability through controlling the prices, price stability, and financial system stability.
"So, your money is safe and secure in banks and continue to bring in the foreign currency, which you are doing and we are seeing the growth is going up."
Economists say the high demand for foreign currency on the parallel market is due to the ineffectiveness of the RBZ's auction system.
The Confederation of Zimbabwe Industries says manufacturers alone require US$2 billion to retool.
Related Topics