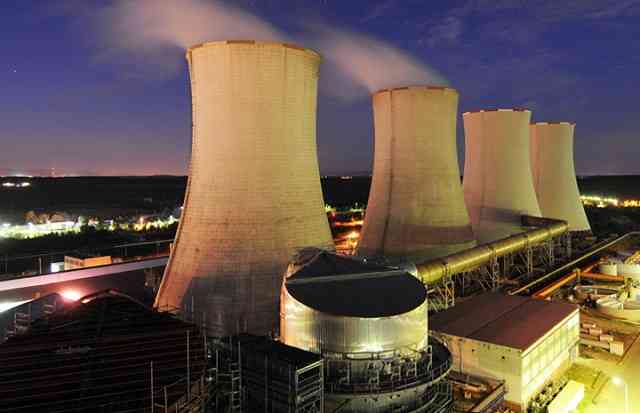 THE government has entered into fresh negotiations with an unnamed lender to ink fresh power funding deals as part of efforts to address the country's power crisis.
Export-Import Bank of India has already made available US$310 million to bolster the rehabilitation and expansion of Hwange Thermal Power Station.
But authorities said more funding was required.
In an interview with NewsDay Business, Energy and Power Development ministry permanent secretary Gloria Magombo said up to US$500 million was required to give a facelift to the State-run thermal power station.
The 920 megawatt (MW) facility is already undergoing a US$1,5 billion facelift through funding from Chinese lenders.
The project is expected to ameliorate the power crisis, but authorities say it will not completely address the problem confronting the economy.
On Monday, authorities said units 7 and 8 at Hwange would come on stream during 2023.
The units were initially expected to start generating in November, but authorities say there have been delays.
While Magombo was not at liberty to name the new bank that government is courting, she said up to US$110 million was being sought in the current round of negotiations.
"Hwange Power Station requires plus or minus US$500 million for the upgrade and rehabilitation for it to operate at full capacity," Magombo said, speaking exclusively to NewsDay Business.
"The US$500 million is required for Hwange units 1 to 6 life extension project to rehabilitate and install new tubes and other critical equipment and improve life by an additional 15 years. It will increase generation from the current average 400MW output to over 700MW dependable capacity. So far, we have secured US$310 million from the Export-Import Bank of India.
"We are currently in negotiations to secure another US$110 million and there is also another bank, which we are in talks with so that we receive extra funding," Magombo added.
She spoke as the power crisis, which escalated in November, worsened in the past few weeks.
Most of Zimbabwe's industries have been running on expensive generators and imported power, as domestic generation has struggled to match demand.
The crisis worsened in December, when the Zambezi River Authority (ZRA) — an agency that operates the Kariba hydroelectric power station on behalf of Zambia and Zimbabwe — ordered Zimbabwe to reduce its generating capacity.
ZRA said at the time that water levels on Lake Kariba had dropped to critical levels, and a complete mothball of the facility, between December and January, was vital to save the situation.
Water levels have recently improved, according to authorities, but rolling blackouts have intensified, with companies going for up to 24 hours without electricity.
Economic analysts say the power crisis would become the biggest hurdle to Zimbabwe's projection to grow gross domestic product by 3,8% this year.
Related Topics