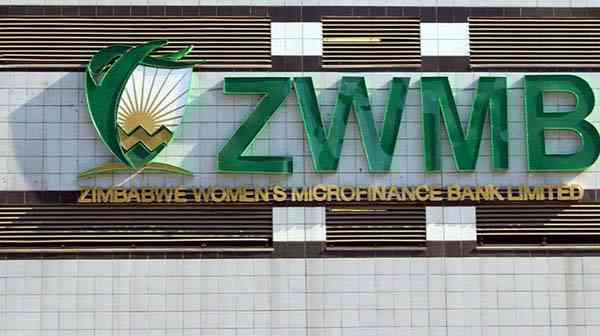 LEADING legislators have roundly condemned the Women's Microfinance Bank for deploying most of its funding to affluent businesswomen at the expense of millions of aspiring, but marginalised entrepreneurs in outback locations.
In exclusive interviews with Standardbusiness on the side lines of an Economic Justice for Women Project (EJWP) meeting last week, members of the Zimbabwe Women Parliamentary Caucus said the mass market lender had deviated from its mandate as they demanded a shake-up.
They said apart from concentrating on affluent businesswomen, the Women's Bank's 'high' interest rates had become an albatross against the development of female-led businesses by denying them access to loans.
Parliament's concern is the second within a month to be raised against the financial institution, which held hopes for the development of women's businesses when it came onto the market about three years ago.
In January, the Reserve Bank of Zimbabwe red flagged corporate governance standards at the financial institution and said it was working with the Women's Bank to address them.
But parliamentarians said it would be better for Zimbabwe to establish a bank that responds to female-led businesses across social strata, instead of pampering the elites only.
When President Emmerson Mnangagwa launched the Women's Bank in 2019, he directed it to be flexible, in order to drive female-led small scale enterprises, which have been struggling to access capital under tough demands from big banks.
Zimbabwe Women's Parliamentary Caucus deputy chairperson Sibusisiwe Masara told Standardbusiness that the need to establish another women's bank was urgent.
"The problem is that this is supposed to be a women's bank, but it is helping those women that already have money instead of being an all-inclusive bank," Masara said.
"We are appealing to government, through the ministry of Women's Affairs to have a women's bank that caters for vulnerable and marginalised women, a bank that can give money to women as groups.
"This is because these women will never be able to afford collateral security as individuals."
She said the fight for equality meant that politicians must champion the establishment of institutions that are ready to assist female-led businesses.
Her views were shared by another legislator and member of the caucus Perseverance Zhou, who demanded a complete overhaul of the Women's Bank.
"People in the informal sector say they don't want to bank money because of high bank charges," Zhou said.
"They also feel that the 2% (tax on electronic transfers) is too steep.
"The Women's Bank has come up to help women, but its conditions are worse than conventional banks.
"There is need to revisit it to become a vulnerable people's bank.
"We have identified women as that class, which is vulnerable and marginalised.
"They are charging 10% interest per month. How (much will this be after) a year?
"Women are no longer interested in these loan issues."
Lindiwe Maphosa, another member of the committee said Women's Bank was not the only problem when it came to demanding tough conditions for female – led businesses.
Maphosa said other lenders targeting women were imposing tough conditions.
"We have got a lot of bodies that purport to be giving loans to women in the informal sector," she said.
"But we have realised that their conditions are not conducive for a general woman.
"Their interest rates are too high. Most women do not have anything to offer as collateral.
"With the Women's Bank you realise that the moment you get the money you should start paying back even without using it.
"That is why we are saying it is better to formalise the informal sector."
Women's Bank chief executive officer Mandas Marikanda said some entrepreneurs were failing to meet the bank's requirements to secure loans.
"It is not right to say we are giving loans to women who already have (money)," Marikanda told Standardbusiness.
"What happens is when an individual comes she might fail to meet the collateral requirements.
"So, we encourage them to come in groups. An individual doesn't have an alternative security that is social guarantee.
"Responsible banking is giving a loan to someone on the basis that they are able to pay back.
"We are having problems with those that come thinking loans are being given on partisan lines and eventually refuse to pay back.
"There are people who can even campaign using the bank.
"Our interest rates at 10%, are still very low compared to the conventional banks."
Related Topics