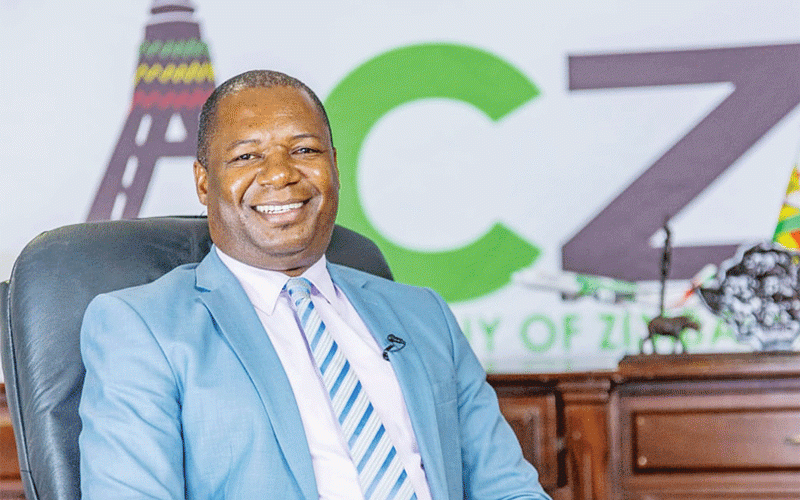 THE Airports Company of Zimbabwe (ACZ) says it is seeking potential partners for the development of small airports in the county.
This comes amid ongoing expansion of the country's airports that will boost passenger handling capacity to 9,2 million annually, from the current 5,5 million.
In an interview with NewsDay Business, ACZ chief executive officer Tawanda Gusha said they were set to carry out feasibility studies to check on the amount needed to develop small airports.
"If we manage to find partners to develop Charles Prince Airport, that will probably be another 200 000 capacity added to the nine million," he said.
"We are not only targeting Charles Prince but we want partners for all the small airports. We are going to carry out feasibility studies this quarter to find out how much in terms investment package is needed to develop these small airports."
Gusha also revealed that they want to approach the government and apply for an airport-free zone so as to have a free trade zone around the airport in order to make it attractive to investors.
The ACZ boss said this would result in extended handling capacity which would give impetus to Zimbabwe's efforts to rebuild its tourism industry, which was heavily battered by the COVID-19 pandemic travel bans of 2020 and 2021.
Both bigger and smaller airports would also be crucial in facilitating regional trade as the African Continental Free Trade Area gains momentum, unlocking opportunities into a US$3,4 trillion regional market, he also noted.
Gusha said an additional 3,5 million capacity would come on stream on completion of the expansion of the Robert Gabriel Mugabe International Airport in the coming months.
Government has injected about US$153 million to rebuild the facility, the third such undertaking following similar projects at Joshua Mqabuko Nkomo International Airport in Bulawayo and the Victoria Falls International Airport.
Before current projects got underway, Zimbabwe had expanded the Victoria Falls Airport at a cost of US$150 million in 2016, extending its capacity to 1,5 million passengers per year, from about 500 000.
According to the International Air Transport Association, African passenger numbers are expected to recover more gradually than in other regions, reaching 76% of 2019 levels in 2022 and surpassing pre-crisis levels only in 2025.
Civil Aviation Authority of Zimbabwe director-general Elijah Chingosho recently said air passenger numbers into Zimbabwe's airports would rise above pre-pandemic levels this year as traffic improves in the aftermath of hard lockdowns globally.
Chingosho said the number of international and local airlines servicing Zimbabwean destinations will rise by 80% compared to 2019, when the carriers moved 1,5 million people.
In the 2023 national budget, Finance minister Mthuli Ncube said: "Improvements in airport infrastructure will establish the country as a gateway to the continent and the world, benefiting from the rebound in tourism, as COVID-19 lockdown measures ease across the globe."
Treasury has allocated $3,1 billion for the procurement and installation of air traffic control, surveillance, aircraft communication and weather equipment to improve air safety and security.
l Follow Freeman on Twitter @freemanmakopa
Related Topics