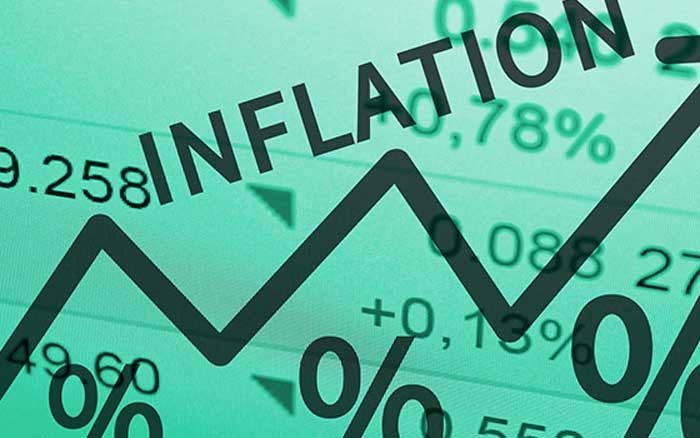 ECONOMISTS predict increased inflationary pressures emanating from election-induced government spending on top of existing elevated inflation.
Zimbabwe will hold harmonised elections this year that will be closely followed due to the political situation being heavily tied to the economy.
Economists have warned of the threat of inflation as they expect government to spend more as it seeks re-election.
The annual inflation rate remains high with the official rate for December being 243,8%.
Economist Prosper Chitambara said the anxiety around the forthcoming elections could have an adverse impact on the economy.
"There are uncertainties, political uncertainties, with respect to the forthcoming elections. Political stability is critical for economic stability so I'd say that that's a downside risk for the economy. But, we hope that the elections will be managed in a judicious manner so as to avoid political instability, which is not good for the economy," Chitambara told NewsDay business.
"The government is also projecting growth for this year of 3,8%, the World Bank at 3,6%. So, I think, yes, there will be growth, but I think it's probably at 3% to 3,5%, which is my own projection. Then, of course, there's inflationary pressures. I think the economy will continue to experience those given the fact that we may see an increase in public spending during this election year."
He said government spending might necessitate a supplementary budget which might generate inflationary pressures depending on how that will be financed.
Manufacturers also expect inflation to remain elevated as last year month-on-month and annual rates averaged 11,2% and 184,1%, respectively.
The elevated rate was driven by the rapid depreciation of the Zimbabwe dollar that started the year trading to the greenback at $108,66 but depreciated to $684,33.
According to the World Economic Forum's Global Risks Report 2023 released ahead of the forum's recently ended annual meeting in Davos, Switzerland, five risks to Zimbabwe's economy were identified.
These are rapid and/or sustained inflation, cost-of-living crises, geoeconomic confrontation (targeted sanctions, trade wars and investment screening), collapse of services and public infrastructure, and severe commodity crises associated with the Russia/Ukraine war.
"Although it is hard to de-dollarise, govt must work on building confidence, promoting use of ZWL, production, eradicate corruption and promote peace. We have confidence deficits caused by our politics, our policies and policy failures and drought of national cohesion. Our 2023 elections must be credible," Africa Economic Development Strategies executive director Gift Mugano said, in his economic outlook last week.
"If we fail this test, any discussion on policy, currency or international engagement will be a futile exercise. We just need to get it right. It is not about just getting a govt into office, but it is about electing a people's government. This is key in giving the necessary impetus to whoever get into govt to build confidence and have people's trust. Once we get it right on elections, then the rest — macroeconomic challenges on production, currency and the general macroeconomic environment follows. So, at this moment, it is a far-fetched goal to talk of a single digit (inflation) by March 2024."
Follow us on Twitter @NewsDayZimbabwe
Related Topics