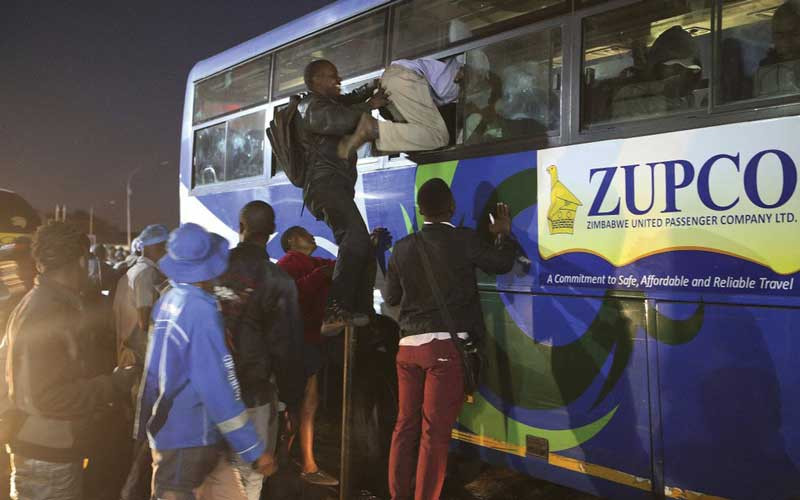 THE Zimbabwe United Passenger Company (Zupco) has appointed a new acting chief executive officer (CEO) in sweeping changes effected recently at the helm of the State-run passenger transport company, NewsDay Business can report.
In an internal memo to staff date January 18, 2023, Zupco human resources manager Moses Mawire said Tineyi Rwasoka would assume the role of acting CEO with immediate effect, replacing Everisto Madangwa, who has been reassigned to the position of finance director.
Madangwa had served as acting CEO for more than five years — a turbulent period when the firm struggled to serve millions of commuters in towns and cities, who had looked up to it for relief as private transporters hiked fares to sustain their operations.
"All employees are hereby advised of the following changes to management which are effective immediately. Mr Tineyi Rwasoka has been appointed to the position of acting chief executive officer. Ms Linda Samunderu has been appointed to the position of acting operations director. May we all render our support to the two in the discharge of their new mandates," the memo read.
Prior to his latest appointment, Rwasoka was managing Zupco's southern region operations, while Samunderu previously served as administrator for the State-controlled passenger transporter.
While Madangwa's name was not included in the statement, sources said he was transferred to take charge of the firm's finances.
In an interview with NewsDay Business, Zupco board chairman Quinton Kanhukamwe confirmed the changes, but said he would issue a statement later.
The firm has struggled to regain lost market share since it slipped into a crisis over two decades ago, struggling to import new coaches amid allegations of gross mismanagement.
In November, NewsDay's sister publication, The Standard exposed high-profile corruption and underhand dealings at Zupco.
According to the report, operators of several privately-owned commuter omnibuses operating under the Zupco franchise were being handsomely paid while their buses spent most of their time parked at Zupco fuel depots.
Some private operators have since withdrawn their buses citing contractual violations.
Related Topics