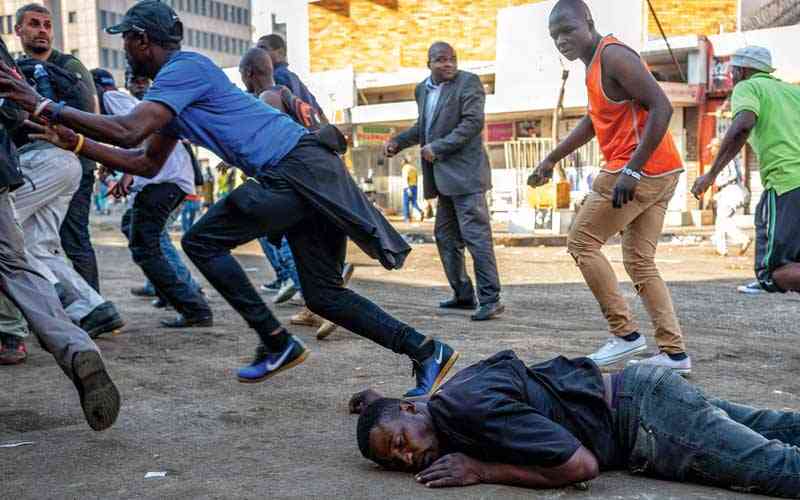 GOVERNMENT is likely to miss its 2023 growth projections, Zimbabwe Coalition on Debt and Development (Zimcodd) has said.
It noted that the upcoming elections will be the biggest factor undermining growth.
Zimbabwe's elections are usually characterised by political violence.
Other risks include a volatile currency.
The year 2022 presented a bag of mixed economic fortunes, with the local currency greatly losing steam in the first half of the year.
In its Zimbabwe 2023 economic outlook, Zimcodd said the nation was already under the grip of a crippling debt crisis at a time when interest rates have been rising.
The ongoing global financial tightening is expected to increase the cost of accessing new borrowing lines as well as the cost of servicing existing debts.
"The election year has also forced Treasury to table an unsustainable expansionary fiscal policy as evidenced by an approved budget with a staggering deficit of about $575 billion which will be financed by borrowing and money printing," it said.
"The injection of excessive Zimbabwe dollar liquidity through election-linked government spending will likely destabilise the exchange rate, particularly on the parallel market. The continued piling of highly regressive taxes by Treasury in a bid to improve the gravely limited fiscal space will also increase transaction costs thus choking economic agents particularly the poor and marginalised."
Zimcodd added that if uncontrolled through a robust reform programme and capacitation of oversight institutions, the prevailing structural rigidities posed by corruption, impunity, and illicit transactions would continue to exert massive pricing distortions, thus constraining economic activity.
Although the Hwange Thermal Power Station expansion project, with a capacity to add a combined 600 megawatts to the national grid is progressing as expected, energy shortages are seen persisting at least through the first half of 2023 due to low live water storage at Kariba Dam and forex shortages to supplement domestic production with imports.
Zimcodd said inadequate national reserves exposed the Zimbabwe dollar to speculative attacks and the nation to unforeseen adverse events like climate change-induced droughts, floods, and disease outbreaks.
"While the mining sector is expected to continue blossoming anchored by high global commodity prices and global demand, the prevailing unsustainable fiscal mining regimes will continue to facilitate revenue leakages at the expense of national development," Zimcodd added.
Related Topics