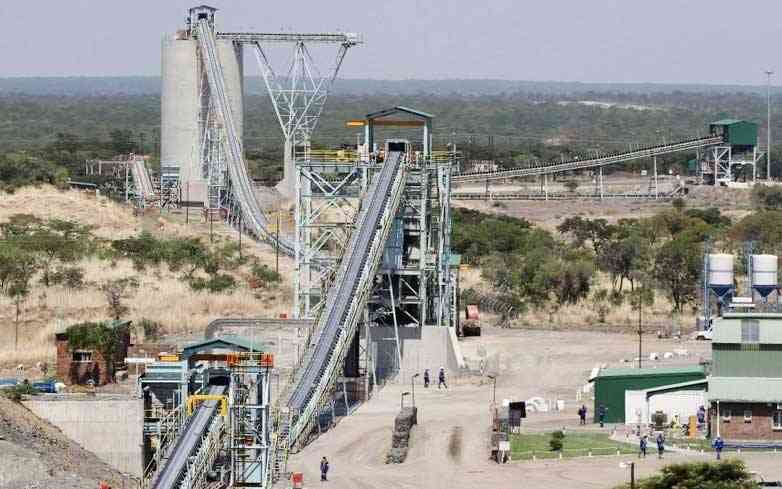 THE amount of platinum produced in Zimbabwe is projected to increase by 5% to 502 000 ounces (oz) this year, according to data provided by the World Platinum Investment Council (WPIC).
Last year the output was anticipated to be 478 000oz.
Platinum is one of Zimbabwe's biggest foreign currency earners, with South African mining companies such as Impala Platinum (Implats) and Anglo-American Platinum (Amplats) owning the biggest platinum group metals mines in the country.
Platinum is anticipated to contribute US$3 billion annually to the government's goal of creating a US$12 billion mining industry by 2023.
Zimbabwe has the third-largest proven platinum reserves in the world, behind South Africa and Russia.
Zimbabwe's production has an effect on worldwide production and price trends.
According to data made public by the WPIC, the third quarter of last year saw a 2% increase in the country's platinum production, with higher output from the Unki concentrator debottlenecking project offsetting reduced volumes from Zimplats due to a planned furnace relining.
Refined platinum production decreased 11% year-over-year to 1 401 000oz as a result of lower South African production, countering gains elsewhere. The output from South Africa, the leading producer in the world, dropped to 986 000oz, an 18% decline from the previous year.
The report states that a decrease was predicted as a result of planned maintenance at the Polokwane smelter of Anglo-American Platinum.
"While output from the entire production chain (mining, concentrating, smelting and refining) was affected, smelter availability was most impacted, with mining companies reporting some build-up of semi-processed inventory," the report reveals.
Due to the processing of semi-finished inventory and as output recovered from the Nornickel mine flooding in 2021, Russian production increased 17% year-over-year for the quarter. Production in North America grew 31% year-over-year as output growth in Canada outweighed US output reductions.
The June floods, which had an impact on the Stillwater mine, continued to have a negative influence on US output. The quarter was impacted by a strike at Glencore's nickel operations, although this was offset by higher output from Vale's Sudbury operations, which had recovered from the strike last year.
The estimated 5 637 000oz global supply of platinum from mines in 2022 is a 9% year-over-year reduction.
"South Africa represents the bulk of the decline and is forecast to fall 14% year-on-year to 4 012 000oz, due to the depletion of Anglo-American Platinum semi-finished inventory that boosted refined volumes in 2021, in addition to constrained smelter availability and mine site disruption.
"While underlying mine capacity has increased in Zimbabwe, the processing of a backlog of semi-finished inventory through South African refineries last year means refined output is expected to remain essentially unchanged," it said.
Russian manufacturing continues to meet targeted volumes despite logistical limitations and purchasing difficulties, with full-year production expected to climb 4% yearly to 678 000oz. According to the report, North America had a difficult year due to labour shortages, a strike at Glencore's facilities, and a flood at the Stillwater mine that reduced output.
Related Topics