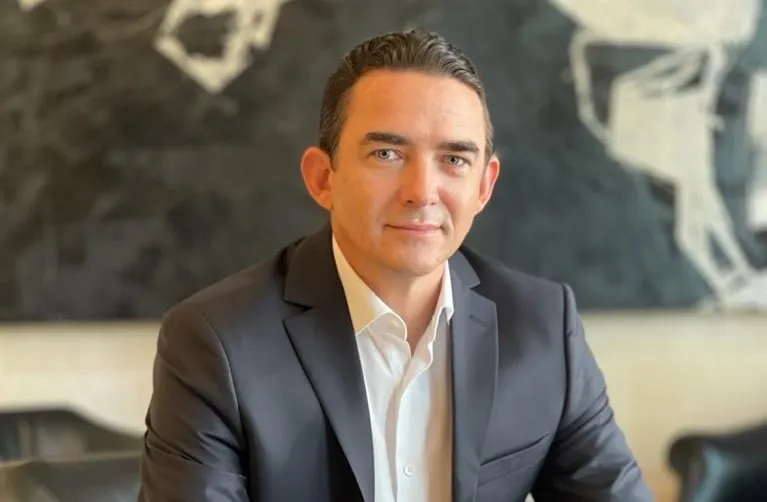 Property tycoon, Ken Sharpe, says he is building a US$30 billion portfolio in Zimbabwe where some of his investments have sparked controversy.
Sharpe, who spoke exclusively to standardbusiness in Victoria Falls last week, disclosed that the present value of his portfolio in Zimbabwe was US$3 billion.
The tycoon projected that this value will hit US$30 billion by 2050, as the value of his assets appreciates.
Over a decade ago, the West Properties CEO clinched hefty deals with the City of Harare, giving his firm access to swathes of prime land on which he has been developing high end properties.
Sharpe says he is now sitting on 500 hectares of land, mostly in Harare, where he plans to lay one billion bricks by 2050 under a strategy that could make him the biggest land developer in the country.
"We are creating this lifestyle estate, adding value," Sharpe told standardbusiness on the side lines of a CEO Africa Roundtable annual conference.
"When you look at that value today, it is worth US$3 billion. US$3 billion is how much our bricks equate to in the built-up area.
"Mark my words, by 2050, the value of property in Zimbabwe today at US$3 billion is going to be much higher than US$3 billion. We are talking about US$15 billion to US$30 billion of value that we are creating for our nation," the tycoon added as he vowed to continue developing in spite of the backlash that he has faced from some influential people over his land deals.
Demand for high end real estate gems has been rising in Zimbabwe as millions of the country's citizens who fled a protracted meltdown at the turn of the century send money home to build homes.
Official statistics say Zimbabwe's diaspora, estimated at about three million worldwide, sends back about US$1 billion annually through formal channels.
A significant past of this money is being spent on acquiring homes.
But experts say this figure could be higher as some funds are remitted through ways that are not captured in government data such as funds sent through friends and relatives.
Property developers have been repositioning to recapture this market.
Reports say at least two of Zimbabwe's biggest banks are finalising plans to issue mortgages in London where over 100 000 of the country's citizens reside.
Sharpe's West Properties has three major projects underway in Zimbabwe.
These include Millennium Park, a mix of high-rise apartments, townhouses and stand-alone residential homes.
In addition, the firm has also been developing the Pomona City project, which consists of 740 residential stands, according to Sharpe.
He said the firm was also undertaking the development of Warren Hills Residential and Gold Estate, which will have luxury branded residences close to an international golf course.
The tycoon, who has had to defend some of his deals with the City of Harare after residents raised the red flag, said he was determined to build a portfolio that would change Zimbabwe's real estate landscape.
"We are not deterred by negative elements of our society that want to pick on things that are wrong instead of doing things that are right," Sharpe said.
"We believe in following the law and the law is very clear in Zimbabwe.
"We have a development permit, we have an EIA (environmental impact assessment) certificate.
"We have got the land use appropriately zoned for what we are building and we are building. We are not stopping.
"Our customers are supporting us, they are seeing the products that we are bringing into the market.
"Yes, there are these negative elements of society. But, my question to them is what have you done for your country? We are building Zimbabwe one brick at a time."
Sharpe said the City of Harare tried to set up a toll gate on a highway linking its central business district (CBD) with Robert Gabriel Mugabe International Airport (RGMIA) to pay his firm after clinching a deal to revamp the busy artery in 2008.
A toll gate on the highway would mean international visitors arriving at RGMIA would immediately be hit by a toll fee within their first 20 kilometres in Harare.
Commuters between Harare's CBD and RGMIA would also be compelled to fork out hefty fees daily.
The transaction was inked as Zimbabwe battle hyperinflation estimated at 500 billion percent in December 2008, after the city agreed to form a joint venture with Sharpe for the development.
Related Topics