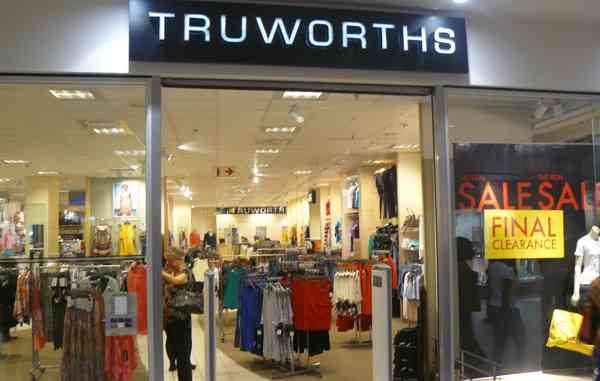 CLOTHING retailer, Truworths Limited (TL) has reported a two-percentage point decrease in cash sales for the year ended owing to restrictive pricing that continues to hurt the business.
The restrictive pricing has led to the firm closing three of its outlets in Harare's central business district.
The restrictive pricing had to do with the widening gap between the official and parallel forex rates of over 50%, before the recent stabilisation, that led to TL losing money.
TL operates nine Truworths Ladies branches, seven Truworths Men, 23 Topics, and 17 Number One outlets nationally, which have experienced dwindling sales owing to inflation.
"Sales and profitability were adversely affected by the restrictive pricing laws which rendered products expensive in US Dollar terms and lowly priced in Zimbabwe Dollar terms," TL said, in a trading update for the year ended July 10, 2022.
"This was further exacerbated by the widening gap between the official exchange rate and the market exchange rate."
During the period under review, cash sales were 66% while credit sales were 34% compared to the 2021 period in the year ended July 12 of 68% and 32%, respectively.
The retail chain was losing money due to the pricing at the official exchange rate, yet, its suppliers were using parallel markets rates that were way more than 50%.
This resulted in sales being eroded by this disparity.
As consumer demand began to wane from the depreciating Zimbabwe dollar leading to monthly wages being eroded, the company had been operating on a 65%/35% cash and credit revenue generation model since 2018.
Amid these challenges, TL has delayed posting its financial statements.
"The full year Audited Financial Statements which were due to be published on October 10, 2022, will be published on November 30, 2022. This extension in publication was granted by the Zimbabwe Stock Exchange on October 5, 2022," TL said.
"The company will, therefore, publish its Audited Financial Statements by November 30, 2022 and regrets any inconvenience this may cause to its valued stakeholders."
TL chief executive officer Themba Ndebele told our sister paper Zimbabwe Independent in July this year that as a result of the challenges facing the firm, it was now operating on a strictly cash basis.
"When people have to change their dressing habits because they no longer have to go to work, enter your flea markets who actually sell goods in the market at less than the production costs of our few suppliers that are there," Ndebele said.
"And now, that has become bigger as these are actually being run by Chinese owned businesses."
He said delay times in sourcing materials from China to putting finished product in stores took 18 to 24 weeks with suppliers demanding upfront US dollar payments throughout the importation process.
Yet, Ndebele continued, TL is not getting US dollars from the forex auction and is using official exchange rates.
The firm is now sourcing materials from South Africa where lead time takes three to four weeks.
He added that COVID-19 led to shutdowns of their stores between March 28 and May 15, 2020 and in January and February 2021.
Related Topics