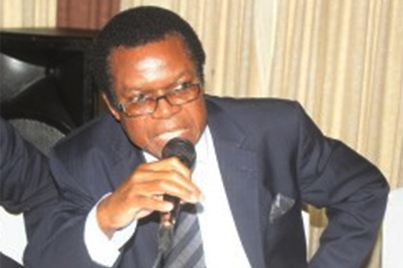 BY TATIRA ZWINOIRA
Zimbabwe's telecommunications regulator is combing through tariff hike proposals put forward by operators to strike a balance between protecting hard-pressed consumers and securing the viability of an industry that says it is already at the crossroads.
As the same time, telecoms firms hoped that the Postal and Telecommunications Regulatory Authority (Potraz) would pull a surprise and grant them a hike, or possibly accept a proposal to shift to forex-based tariffs.
The industry's push for a review, or currency shift gained traction after Zimbabwe Stock Exchange listed mobile phone giant, Econet Wireless Zimbabwe called for swift action last week, saying rates last reviewed last year were slowly pushing operators to the brink.
Zimbabwe's telecoms industry has struggled as hard pressed consumers slash telecommunication budgets to focus on basic commodities under an intensifying economic crisis.
In an interview with Standardbusiness on Friday, Potraz director general Gift Machengete said authorities were aware of developments in the sector, but were also sweating to come up with a decision that protects either side.
He said the regulator was mindful of the struggles confronting consumers in a volatile economic landscape, where incomes have been battered by relentless currency depreciation and rampaging costs.
"Tariffs are always reviewed and we have been doing that ever since," Machengete told Standardbusiness.
"So, after a while, we do review, having looked at the costs and of course, inflation.
"I know that they are requesting for a review and we are looking at it.
"We look at the costs; we look at the justification. We do not just review tariffs upwards without looking at affordability."
However, as Econet, Zimbabwe's biggest mobile phone operator indicated, viability of the sector was under threat and "the timely adjustment of tariffs, using the telecommunications pricing index, is critical to continued viability".
Said Machengete: "We are looking at affordability of the service to make sure it is available and that service should be affordable because at times there is no use in having a service, which is not affordable.
"So those are two things that we look at.
"We look at viability to make sure the service continues to be there and we also look at affordability to see if consumers can afford it.
"Doing all that, we also have to look at the cost. What is the cost of offering the service?
"Because, if not, it means operators will then stop operating. It is a delicate balancing act that we have to do."
Machengete was non-committal when asked about a possible switch to forex based tariffs, said by the telecoms firms to be a solution to the current problems.
The sector imports the bulk of technologies required to transmit voice and data services.
However, operators have struggled to access foreign currency at the Reserve Bank of Zimbabwe's overwhelmed foreign currency auction system, where rates are cheaper compared to a rampaging black market, an expensive alternative destination for firms disappointed by the official market.
Telecoms market analysts have also talked about the importance of introducing some form of forex-based pricing system.
Standardbusiness put forward these arguments to Machengete, who said he was happy to look into a paper that helps the regulator come up with a good decision.
"I would have to look at it as well and see whether it makes sense," he said.
"I think the basic strategy and the basic idea is that in the mind of the consumer, the consumer should dollarise and in the mind of the service provider they should dollarise."
Related Topics