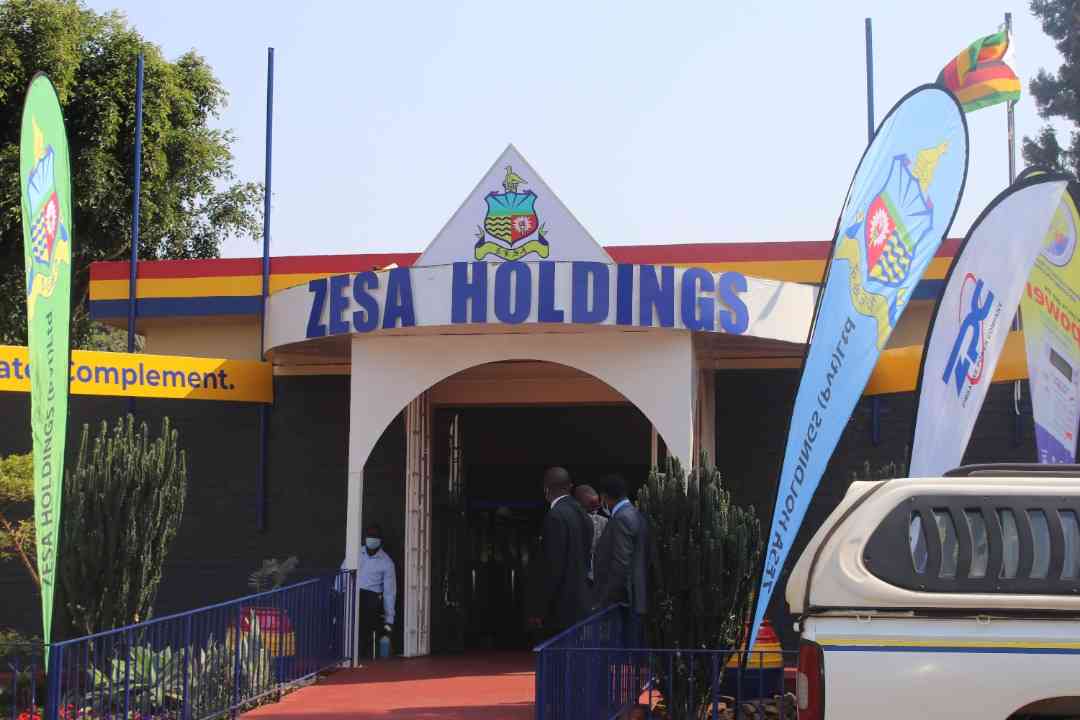 NATIONAL power utility ZESA Holdings recently won the overall best exhibition award at the Zimbabwe Agricultural Show (ZAS) 2023.
The organization also took up the parastatals category's prize for finest exhibition.
The adjudicators considered a number of factors, including the exhibitor's impact, the stand's attractiveness, the use of graphics, and inventiveness, among others.
ZAS 2023 ran from August 28 to September 2, 2023 under the theme: "Sustained growth. Adaptation.Productivity and Linkages."
ZESA is involved in a number of initiatives that support the National Development Strategy 1 (NDS1), a driver of economic development.
"In response to NDS1, we have the transmission and distribution system expansion," the organization's ," General Manager – Stakeholder Relations, Communications and Welfare George Manyaya said.
This includes the grid expansion, network rehabilitation and customer centricity projects. We have technologies like pre-paid metering, smart metering and several other projects we have implemented that are part of the adoption of information communications technology."
He added: "The digital economy is very important, we are also leveraging on that to ensure improved operational efficiency. This improved operational efficiency entails the protection of national grid assets through the implementation of grid monitoring systems such as deployment of anti –intrusion detection systems. We have also introduced drone technology to help curb vandalism.
"A load forecast of around 2 672 megawatts is projected by 2025 and is projected to over 3 700 megawatts by 2030. This is in line with Zimbabwe's vision of having a prosperous and empowered upper middle income society by 2030 with various opportunities and high quality of life."
Manyaya said ZESA has a significant role to play in the NDS1, cumulatively until 2030 and has many strategic focus areas, which are a direct response to the country's economic blueprint.
Zimbabwe Electricity Transmission and Distribution Company Acting Chief Public Relations Officer Alaina Suliwa said they were implementing various projects that include the installation of prepaid meters and smart meters.
"We had around 103 000 outstanding prepaid meter installations and the meter change program has been progressing well, we are now 95% to completion. The prepaid meters are installed for domestic customers and small commercial customers and we are also installing smart meters for medium to large power users," she said. With the new metering technologies customers have access to real-time information which allows for consumption monitoring".
"We are also exhibiting drone technology where we are improving operational efficiencies by using drones to monitor our lines, sub stations, and also for fault maintenance. This will help minimize fault outage times. "
Manyaya added that they also have ZESA Enterprises, which falls under utilities, and infrastructure clusters in the NDS1.
"This year we are working towards sustainable growth within the NDS strategy. We are focusing on the growth of infrastructure manufacturing under the ZESA manufacturing division. We manufacture transformers and we also construct substations.
"This supports the growth of electrification in the country and for infrastructure around the country to meet the national Vision 2030 which is supported by NDS1 and NDS 2," he said.
According to Manyaya, ZESA Holdings has brought a major change in sustainable development through rural electrification and infrastructure development.
"In support of that as well, in terms of sustainable growth and sustainable development particularly in rural areas, we are focusing on electricity end use infrastructure development particularly in rural areas such as drip irrigation and the entire infrastructure that is supported by electricity that supports development in the rural areas. We manufacture equipment that is used in drip irrigation in rural areas," he said.
ZESA has a number of subsidiaries, which play different vital roles as Zimbabwe has a greater demand for electricity due to increased economic activities in various sectors of the economy.
Related Topics