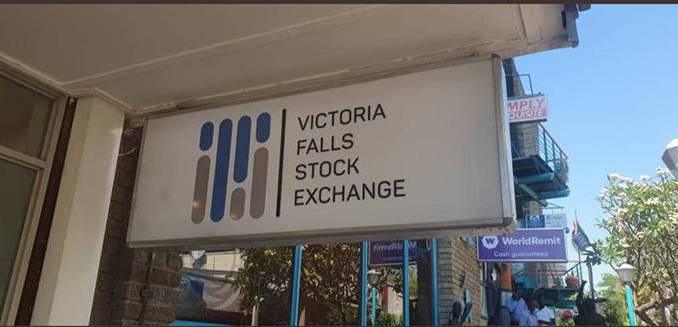 A LEADING securities firm this week projected that investors will remain cautious ahead of elections, a situation that will increase selling pressure and limit the amount of foreign currency directed to the Victoria Falls Stock Exchange (VFEX).
Zimbabwe will hold its general elections on August 23, 2023.
"We anticipate investors will remain cautious moving into elections … which may increase selling pressure and limit the amount of foreign currency directed to the USD denominated bourse," FBC Securities said in its review of the first half of the year.
While elections have generally been characterised by increased money supply as election related government expenditure rises, FBC said the economy faced a unique challenge as authorities continue to target inflation and exchange rate volatility through liquidity tightening measures.
"Loosening the grip on money supply may have a destabilising effect on the economy, increasing inflationary pressures and exchange rate volatility," it said.
"Despite the growing trend of dollarisation locally, with estimates of the economy being over 80% dollarised, the VFEX remains dominated by sellers."
FBC Securities said the stock market will remain vulnerable to local economic developments in the second half of this year, including policy interventions that may affect liquidity conditions and business performance.
This is coming as liquidity conditions continue to have a strong impact on market performance.
"Presented with continuous currency devaluation and prevailing uncertainty ahead of elections, we maintain the view that investors should boost the resilience of their equity portfolios by focusing on a combination of high-quality counters and consistent dividend payers.
"Ahead of the 2023 general elections, we expect a cautious sentiment to prevail among investors as they continue to assess the impact of the elections on business," the firm said.
Historically, election periods have been marred by economic volatility and bouts of violence, which may dampen investor confidence. As Zimbabwe Stock Exchange (ZSE) performance continues to respond to local money supply and as liquidity increases, the securities firm said funds were being directed to the stock market, boosting performance.
The ZSE's performance has largely lagged behind inflation and exchange rate trends as liquidity constraints restrict share price performance.
But FBC securities said this, however, created an opportunity for investors to accumulate quality stocks at discounted prices.
The ZSE rallied for a number of weeks during the second quarter of the year.
However, as liquidity tightened, market performance began to lose steam.
Rapid depreciation of the local currency, particularly towards the end of the first half, largely outpaced market performance.
"Concerns of value preservation against continuous depreciation of the local currency in a market where efficient hedging assets are limited remain topical. Resultantly, there has been growing interest in alternative asset classes, as opposed to the stock market, in a bid to preserve value," the report said.
It noted that gold coins had been an efficient liquidity management tool, reported to have mopped up $34 billion (US$5,9 million) from the economy.
The gold coins became a popular alternative investment option as they possess value preservation characteristics through the underlying asset, gold, that is generally more stable. The Top 10 Index advanced 656% year to 30 June, while market cap grew to $13,94 trillion (US2,4 billion).
Market capitalisation registered significant growth in Zimbabwe dollar terms, advancing 584% between December 2022 and June 2023.
FBC Securities said performance on the Victoria Falls Exchange has remained largely subdued in the first half of the year, with selling pressure generally prevalent.
Related Topics