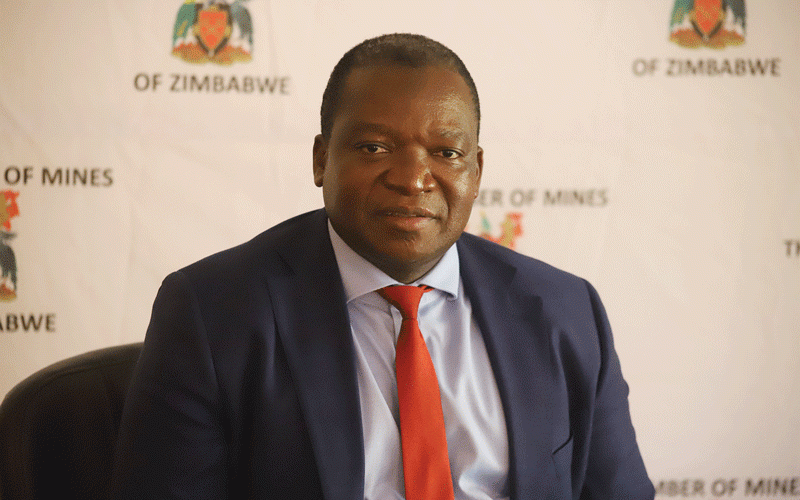 ZIMBABWE'S mining sector will require in excess of 2 000 megawatts (MW) of electricity in the next three to four years, up 344% compared to current needs, as industry expands, businessdigest can reveal.
A surge of new mining projects in Zimbabwe, encouraged by a government keen to raise more export revenues, is leading to a rapid increase in demand for electricity, according to Chamber of Mines of Zimbabwe (CoMZ) chief executive officer Isaac Kwesu. But industry is doubtful that the power utility, Zesa, will be able to meet this demand.
"There are a lot of projects that are currently ongoing," Kwesu told journalists in Victoria Falls this week.
The CoMZ held its annual general meeting and conference in the resort town from May 30 to June 2.
"Currently, mining the industry requires around 450MW, but with the current projects that are being undertaken, in the next three to four years, the demand will surge to around 2 000MW which is more than what is currently being generated locally," Kwesu said.
"So, this is a big issue that we will want to engage Zesa and government among other interested investors in the energy sector."
Bindura Nickel Corporation managing director Thomas Lusiyano told the AGM on Wednesday that power outages were crippling the company's operations.
"We are currently experiencing up to 12 hours a day of power outages and under those circumstances, we cannot produce effectively and cost effectively," he said.
"The mining industry, by nature, is a 24-hour operation. It happens everywhere in the world. Now, if you are losing 12 hours of that 24-hour mining operation then definitely you cannot recover. The scope is not there for recovery.
He added: "We are appealing to Zesa for a stable supply of power. The other component of the challenge with power is that it is too costly in this country. A USc10,63/kWh is not sustainable.
"We have to make a conscious decision as a nation whether we allow this nickel production sector to die or we make a trade off and be able to supply low-cost power to sustain this industry and earn the foreign currency that comes from exports of nickel."
The CoMZ's gold producers committee chairman Qubeka Nkomo said most gold producers were not on dedicated power lines. As a result, their operations had been heavily affected by power outages, Nkomo noted.
"Some reports indicated that some of the mines have gone for as much 12 to 16 hours a day out of power," he said.
"So, these outages have resulted in production disruptions and, of course, loss of output. Therefore, there is a need to priorities gold producers for available power to minimise production stoppages."
Mining costs were projected to increase by 15% this year, with energy being the main driver, according to a CoMZ report.
Zimbabwe's miners often suffer power outages due to frequent breakdowns at the country's old generation plants.
The southern African country has pinned hopes on the mining sector to drive its economic recovery after years of decline.
The country has significant reserves of platinum group metals, gold, chrome, coal, diamonds and lithium and its mining sector contributes about 11% to gross domestic product and makes up over 60% of its export earnings.
Related Topics