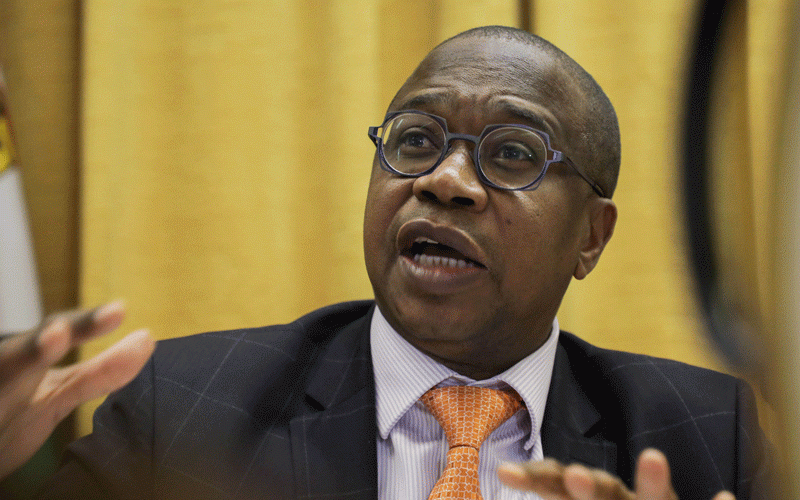 THIS article will give an overview of S1 and guidance in preparing for adoption of International Financial Reporting Standards (IFRS) S1.
Finance and Economic Development minister Professor Mthuli Ncube and the Public Accountants and Auditors Board (PAAB) made a resolution for the early adoption of the IFRS Sustainability Disclosure Standards to be issued by the International Sustainability Standards Board (ISSB).
The ISSB tentatively decided that IFRS S1 and S2 will be effective from January 1 2024. This highlights the needs for preparers and auditors of financial statements in Zimbabwe to draft a road map to implementation.
The ISSB has international support with its work to develop sustainability disclosure standards backed by the G7, the G20, the International Organisation of Securities Commissions (IOSCO), the Financial Stability Board, African finance ministers and finance ministers and central bank governors, including Zimbabwe.
About the ISSB
The International Sustainability Standards Board (ISSB) is an independent, private-sector body that develops and approves IFRS Sustainability Disclosure Standards (IFRS SDS). The ISSB operates under the oversight of the IFRS Foundation. The ISSB was formed in 2021 following two consultations on the demand for global sustainability standards and what role the Foundation might play in the development of such standards and on proposed amendments to the IFRS Foundation Constitution that would enable the creation of a new sustainability standards board under the governance of the Foundation.
The role of the ISSBs is to:
Develop standards for global baseline of sustainability disclosures — allowing comparability between companies globally.
Meet information needs of investors – allow investors around the world access to quality information about sustainability risks and opportunities that affect companies.
Enable companies to provide comprehensive sustainability information to global capital markets — allowing companies to communicate with the market sustainability information which is relevant to global capital markets.
Facilitate addition of disclosures that are jurisdiction-specific/ aimed at broader stakeholder groups — for example S1 does not specify where in general purpose reporting package sustainability reports should be placed, as different jurisdictions might have different requirements.
Overview of S1
This is the foundational document to ISSB's sustainability standards.
S1 asks for disclosure of material information about sustainability-related risks and opportunities — this goes beyond a focus on climate but rather expands to all sustainability related risks and opportunities. S1 stresses the importance of linkages and connections with financial statements. S1 requires explanations be provided to allow investors to have an appreciation of the relationship between information in an entity's financial statements and in sustainability reporting.
S1 also sets out general reporting requirements; other IFRS Sustainability Disclosure Standards (e.g. Climate Standard) set out specific disclosures.
Points to other standards and frameworks in absence of a specific IFRS Standard (i.e. Sustainability Accounting Standards Board (SASB) standards and Task Force on Climate-Related Financial Disclosures (TCFD) recommendations)
Equivalent to IFRS Accounting Standards IAS 1 and IAS 8.
S1 requirement is there to make available to investors financial statements and the financial report at the same time. Transitional provisions will be made available, although the aim is that the sustainability report and the financial statements be available as a package by investors as part of the general-purpose financial reports.
Defining sustainability
The key issue in sustainability reporting is that the information provided should enable investors to understand that the performance of a company is really closely linked to how it works with and serves as stakeholders in the community, how it operates in society and the natural resources that it draws upon.
Sustainability described as:
The ability for a company to sustainably maintain resources and relationships and manage its dependencies and impacts within its whole business ecosystem over the short, medium and long term; and
A condition for a company to access the resources and relationships needed (such as financial, human and natural), ensuring their preservation, development and regeneration to achieve its goals.
This description:
Enables a company to explain to investors how sustainability — related impacts, risks and opportunities can affect its performance and prospects; and
Builds on concepts from the Integrated Reporting Framework
Determining materiality: meeting investor needs.
The information to be provided should meet the needs of investors when they are making their investment decisions. Materiality is determined with an investor focus, thus the materiality considered should be financial materiality, thus the same filter for materiality used in financial statements will be adopted in sustainability reporting.
Preparing for ISSB standards
ISSB will publish what to do to prepare, currently these are the suggestions:
Evaluate internal systems and processes for collecting, aggregating, validating sustainability-related information across the company and its value chain;
Consider the sustainability-related risks and opportunities that affect the business; and
Review the ISSB's proposed standards and supporting materials, including the SASB standards, CDSB framework and TCFD recommendations.
Next steps
To get ahead of the curve and prepare for the upcoming ISSB standards:
Adopt SASB standards — this is because IFRS S1 will require companies to consider SASB standards in the absence of an ISSB standard;
Implement TCFD recommendations — IFRS Sustainability Disclosure Standards adopt TCFD architecture;
Access available toolkit from IFRS foundation; and
Make use of the available toolkit.
Mhindu is a chartered accountant with a passion for teaching and has vast experience in the field. She enjoys learning new things, technology and experiencing new adventures in the outdoors with mother nature. — LinkedIn: https://www.linkedin.com/in/hope-mhindu-ca-z-55a370a0/
Related Topics