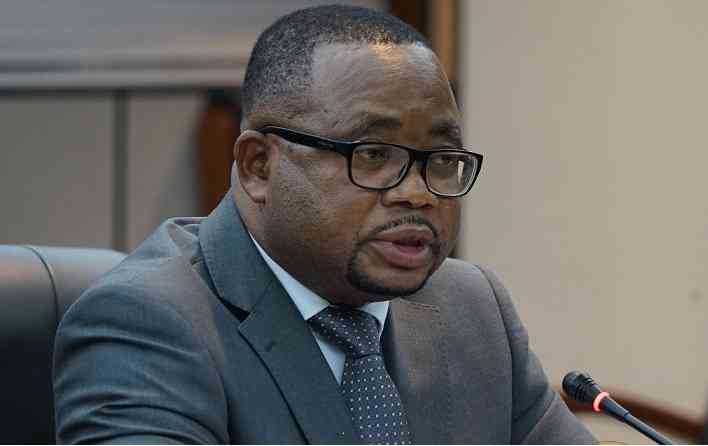 ZIMBABWE's government says significant capacity utilisation growth across industries has unlocked fresh formal job market opportunities.
Public Service, Labour and Social Welfare minister Paul Mavima told businessDigest this week that despite post Covid–19-inspired global shocks that have been compounded by Russia's invasion of Ukraine, capacity utilisation grew to 66% last year, driving positive economic spinoffs, and giving under fire industries impetus to rebound.
The country's industries were utilising a combined 56% of their installed capacities in 2021, according to official data.
"We are doing fairly well," Mavima told businessDigest.
"We are increasing formal employment. Capacity utilisation has gone up tremendously. Locally, we are now making a lot of the products that we were importing. There has been considerable rise in the level of formal employment in Zimbabwe. But we need to do better by way of formalising non-formal businesses. We have quite a vibrant informal sector such as (the) Siya-So (complex in Harare) and in other places (close to) Willowvale (industrial site in Harare). Some of the small industries there are not registered," Mavima said this week.
"We need to come up with a robust strategy to make sure that they are registered and those who are working in those industries become part of formal employment, with all the necessary social protection. That way, we can also increase our formal employment numbers. This will ensure that we bring people in the fold of national employment councils, where they can be part of the budget of improvement in the conditions of service. We are happy with the direction the economy is taking, which is actually increasing the level of formal employment."
However, in a recent interview with businessDigest, Employers Confederation of Zimbabwe president Demos Mbauya warned that excessive regulation of industries had pushed a significant part of the country's businesses into the informal sector, with almost 70% of economic players now difficult to police.
The Ministry of Industry and Commerce has said it is targeting capacity utilisation to rise to 70% this year, driven by a 2,5% manufacturing growth.
Zimbabwe's industries have been battling currency volatility, high inflation, rolling power cuts and escalating costs, which have been compounded by over policing.
Mbauya gave Statutory Instruments (SI) 118 of 2022 and 127 of 2021 as examples of regulations that have recently hamstrung business operations.
SI 118 of 2022 imposed heavy penalties for businesses that violate prescribed pricing policies. In addition, SI 127 of 2021 imposed measures that prohibit businesses from selling goods and services or quoting them at an exchange rate above the foreign currency auction market rate.
It also punishes businesses for issuing clients with Zimbabwe dollar receipts for payment received in foreign currency.
"Zimbabwe is a highly informalised economy," Mbauya told businessDigest.
"All these policies that either the RBZ (Reserve Bank of Zimbabwe) or the Ministry of Finance, through fiscal policies are implementing (only) target (about) 20% or 30% of businesses, which are formal. To the informal economy SI 118 does not apply. I am not too sure how we miss this. Zimbabwe is such an informalised economy. We are over regulating only 20% of the economy with some of these policies," he added.
Related Topics