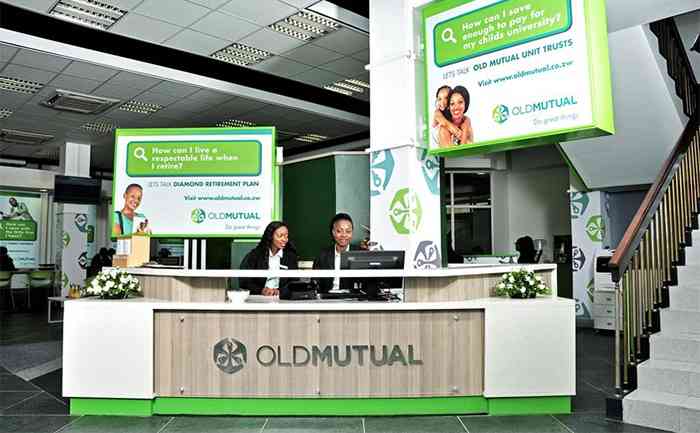 ONE of Zimbabwe's biggest financial services companies, Old Mutual, is setting up a US$100 million infrastructure fund to support several economic development projects, mainly those in renewable energy, businessDigest has learnt.
The fund will set aside US$30 million for supporting renewable energy projects, according to Old Mutual Zimbabwe's head of alternative investments, Davies Musoso, who spoke exclusively to businessDigest.
"With the drive for renewable energy continuing, we are in the process of coming up with an infrastructure fund and in that infrastructure fund, we have got a sub-fund which is the renewable energy fund," Musoso said.
"The primary goal for that fund is that it is going to be a platform for us to harness funding for funding renewable energy projects in various forms and various sectors," Musoso said.
He pointed out that the company planned to do much more in the renewable energy sector.
Musoso added that Old Mutual would be bringing in other parties and pension funds to underpin the programme.
"The infrastructure fund is going to be a US$100 million fund. We are still getting the necessary approvals (including) a prescribed asset status. We are also still in negotiation with the government to get some tax dispensations," Musoso revealed.
To secure commitments, Musoso said the firm would combine its strategy to work with pension funds by approaching regional financiers.
"There is going to be a sub-fund, which is the renewable energy fund and we will also be partnering with like - minded people in that respect," he said.
"The first close for that renewable energy fund is US$30 million. We already have got commitments and expressions of interest from other parties that have indicated their interest to provide commitment or funding for us to invest in the renewable energy space."
The financial services giant has made sizable investments into the renewable energy sector.
It began with a 1,6 megawatt (MW) micro power plant in Chipinge, which is supplying electricity to the grid. On solar energy, Old Mutual has invested US$7,3 million to fund the 5MW photovoltaic (PV) SolGas solar facility at Dete in Matabeleland North.
The firm's second investment in Gwanda has capacity to produce 5MW.
"Now, we are expecting that Phase1 would come on stream before the end of April and then the other phases would also follow suit.
"We have started funding the expansion for the Centragrid Energy Systems Africa (Centragrid)," Musoso said.
Centragrid is a PV solar power plant in Nyabira where Old Mutual and the National Social Security Authority want to expand the plant's capacity from the current 2,5MW to 25MW.
"We have also made another commitment, which we are in the process of funding together with other pension funds, such as Zimbabwe Public Sector Pension Fund (PSPF) and ZB Bank where we are partnering with other foreign funders, Frontier Energy, to fund the construction and operationalisation of a 5MW hydropower station in Masvingo on the Mutirikwi Dam," he said.
According to Musoso, the company has already invested more than
US$25 million into renewable energy.
Related Topics