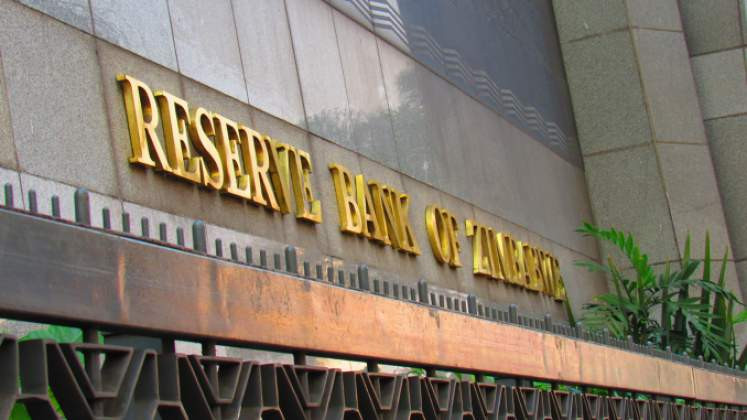 ZIMBABWE's banks have in the past five years opened 4,4 million new accounts, helping them navigate through a cash-crunch-induced economic pain that has unsettled markets since 2016, according to the Bankers Association of Zimbabwe (BAZ).
BAZ president Mehluli Mpofu disclosed on Wednesday that there had been a significant swing to mostly digital banking platforms since 2016, when United States dollar notes vanished from the domestic landscape.
The Reserve Bank of Zimbabwe (RBZ) confronted the cash crunch by rolling out its national financial inclusion strategy, which has seen 6,96 million active mobile financial services subscribers registered during the second quarter of this year.
The BAZ president said at the onset of the grinding liquidity crisis in 2016, banks had under their stewardship a combined 1,5 million accounts.

But as more United States dollar stocks disappeared under a crowd of uncertainty precipitated by ad hoc policy twists and turns, a protracted RBZ campaign to bring more consumers into the banking system pushed the figure to 2,6 million.
The figure surged to 5,9 million at the end of last year, Mpofu said, quoting Deposit Protection Corporation data.
The rise represents a 293% growth in bank accounts in five years, one of the fastest such surges.
But in an address to the 2022 Banks & Banking Sector Survey unveiling ceremony in Harare, a senior central bank official said growth in bank accounts would be meaningless unless consumers utilised them.
Rachel Mushosho, deputy director for bank supervision at the central bank, said the RBZ was concerned about the financial exclusion level in a country where over 90% were now banked.
"We had 1,5 million bank accounts in 2016," Mpofu said. "This figure increased to 2,6 million accounts in 2017 and it was 5,9 million in December 2021. We have made progress in banking the unbanked. There has been an increase in the number of bank accounts. We have also made a lot of progress from a digital perspective," he said.
He was addressing delegates at the event that is organised annually by the Zimbabwe Independent, the country's biggest business weekly. The newspaper works in partnership with Zimbabwe Stock Exchange (ZSE)-listed financial services giant, First Capital Bank, to come up with the authoritative report.


"Less than 10% of transactions are now taking place in branches in most banks. About 90% of transactions are now being made on digital platforms," the BAZ boss added.
Talk of the introduction of bond notes dominated the market in 2016.
And ahead of the roll out that November, markets were positioning themselves to defend their funds, buying out United States dollar stocks and stashing them in their homes, leading to the shortages that Mpofu narrated.
"We had no cash in 2016," the BAZ boss said.
During this week's survey, NMB Bank was crowned Zimbabwe's best bank after beating other lenders in a series of key deliverables including profitability, efficiency and shareholder value creation.
CBZ Bank, the flagship unit of ZSE quoted financial services giant, CBZ Holdings Limited, was voted first runner up, with Ecobank walking away with the second runner up's award.
But it was a fine year for NMB Bank, which also picked the financial inclusion runner-up's accolade.
The bank impressed adjudicators after rolling out innovations that boosted its footprint, in line with the event's theme: "Ramping up Financial Inclusion, Casting the Net Wider".
"Anchored on strong digital footprint, cost discipline and aggressive efficient lending, NMB managed to surpass other banks in key deliverables like profitability, efficiency and shareholder value creation," the adjudication panel said.
The panel said NMB's innovative products and services ensured growth in its corporate and institutional depositors.
"The bank remains focused on addressing customer and staff pain points through introduction of innovative digital capabilities," said the panel.
Related Topics