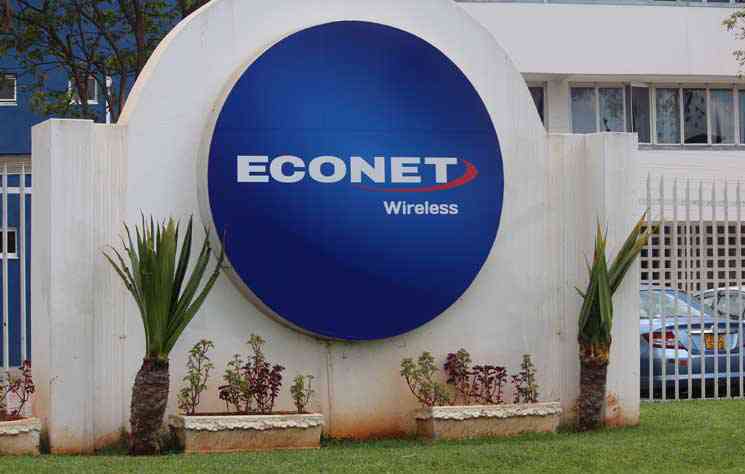 Zimbabwe's leading telecommunications and technology company, Econet Wireless, has adjusted its headline tariffs effective from November 1, 2022, following regulatory approvals to review its charges.
It, however, said the cost of its popular promotional bundles remain unchanged for now.
Back in July, the Postal and Telecommunications Regulatory Authority of Zimbabwe (Potraz) approved a 61% increase in domestic currency tariffs which would be implemented over four months in order to cushion customers from a sharp increase in tariffs while preserving the sector's viability from the effects of rising inflation.
Econet customers will now pay $41.77 per minute, to make a voice call, up from $25.95, while data charges have gone up to $6.6 per MB, up from $4.1 per MB. Sending SMSes will now cost $8.59 per message, up from $5.33.
Potraz also granted a adjustment to US dollar tariffs, which industry watchers say has been largely discounted across the sector, compared to the tariff levels 5 to 7 years ago.
For example, they observe that in 2015 local mobile operators charged US$0.15 per minute for voice calls and US$0.08 for SMS. At the same time, mobile data charges were pegged at US$0.05 per MB, exclusive of taxes during the period when the level of network capital expenditure investment across the industry was much higher than the current 1%.
The regional average network infrastructure investment, which directly affects network quality and customer experience, is 15% of total revenues.
In a notice to customers, Econet said it adjusted its voice tariffs by a little over 1 US cent to US$0.0652 per minute, up from US$0.05240. It said its data now costs US$0.0103 per megabyte (MB), up from US$0.00830 per MB. Tariffs for short message service (SMS) were reviewed from US$0.01080 to US$0.0134.
Econet said the new price review will help it to invest in the network and improve quality of service to its customers in the face of power shortages, rising fuel costs and relentless vandalism, among other costs variables putting a strain on the network.
"Our aim is obviously to offer our valued customers unparalleled customer experience. To do so, the right balance between affordability and quality of service is key," said Econet spokesman, Fungai Mandiveyi when reached for comment.
"The level of investment we make in upgrading our network infrastructure will improve network quality which will directly impact on our customer experience. But owing to limited access to foreign currency, this has not always been that case – which is why we welcome the US dollar tariff uplift."
He said that the increased cases of vandalism of network equipment were also negatively impacting quality of service across the industry "and putting huge financial pressures on telecom companies as the replacement of vandalised equipment largely requires foreign currency".
The telecommunications industry in Zimbabwe is reportedly losing millions of US dollars annually to infrastructure vandalism.
ZESA, which is said to import US$17 million worth of electricity every month from neighbouring Mozambique and South Africa, was recently granted the authority by its regulator ZERA, to charge electricity tariffs in both US dollars and the local currency.
The national power utility firm, which has also borne the brunt of rampant vandalism in the critical power and energy sector, reportedly lost US$5 million to vandalism last year last year alone.
Meanwhile, in its most recent sector performance report, Potraz said while the industry's operating costs grew by 44.9% in the second quarter of 2022, from $17 billion recorded in the first quarter of the year to $24.6 billion, the industry could however only reinvest $300.5 million (or about 1%) in capital expenditure, in part largely due to foreign currency shortages.
Related Topics