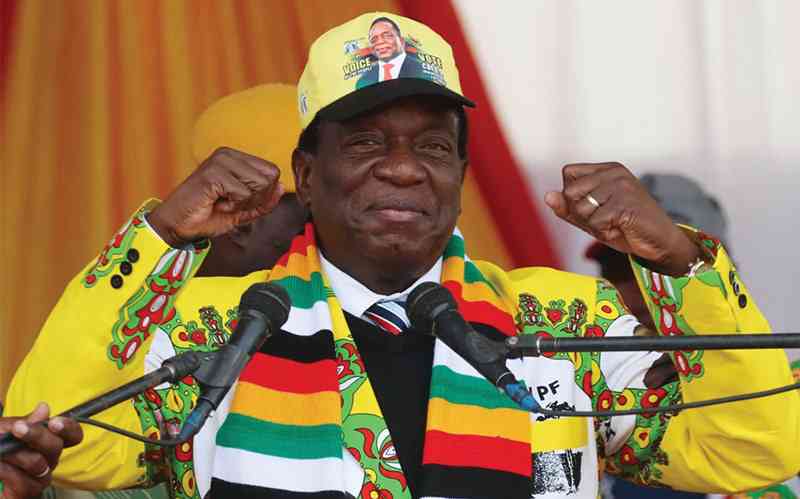 President Emmerson Mnangagwa's government is mulling setting up special courts to "speedily prosecute" political violence suspects as the nation heads for elections in August this year.
"Let me sternly warn those bent on political violence that a harsh response awaits them. We consider political violence as a challenge to the whole State, in which case all levers of the State, the Executive, the Legislature, and the Judiciary must act in concert, and with a strong, unflinching sense of shared resolve and common purpose to stamp it out," Mnangagwa wrote in his column in a State-owned weekly published yesterday.
"If it means setting up special courts for the speedy trial of those accused of perpetrating or instigating political violence, so be it," Mnangagwa said.
Zimbabwe has a history of political violence during election time since independence.
Political analyst Maxwell Saungweme, however, said political violence could not be addressed by setting up special courts.
"It's an interesting development. But political violence cannot be stopped by courts or stiff sentences alone. Ending political violence requires a multi-pronged approach that should begin with a deeper understanding of the causes and drivers of the violence, understanding the push and pull factors, and why only a small percentage of Zimbabwe's population commits electoral violence," Saungweme said.
"You also need to back the awareness programmes with multi-pronged dialogue at community, provincial and national levels, including dialogue involving political actors, voters, general citizens, police, legislators, Judiciary, prison services, etc to ensure all concerned have a deeper understanding of the scourge of political violence. With all these done and in place the Judiciary can effectively play its role to prosecute cases of political violence.
"As it stands, Mnangagwa's pronouncements are just grandstanding political stuntmanship by a leader who understands the nature and drivers of political violence."
Political analyst Kudakwashe Munemo said the idea of having special courts was progressive.
"The idea of having special courts is progressive given how electoral processes are marred with politically-motivated violence. However, what is important is for such courts to act impartially and not be subjected to abuse, becoming a weapon to persecute opponents," Munemo said.
Journalist Methuseli Moyo said special courts were progressive.
"That is a very good move. Political violence needs to be dealt with decisively. It causes physical and emotional harm to victims, and perpetuates polarisation in communities and the nation at large," Moyo said.
Related Topics