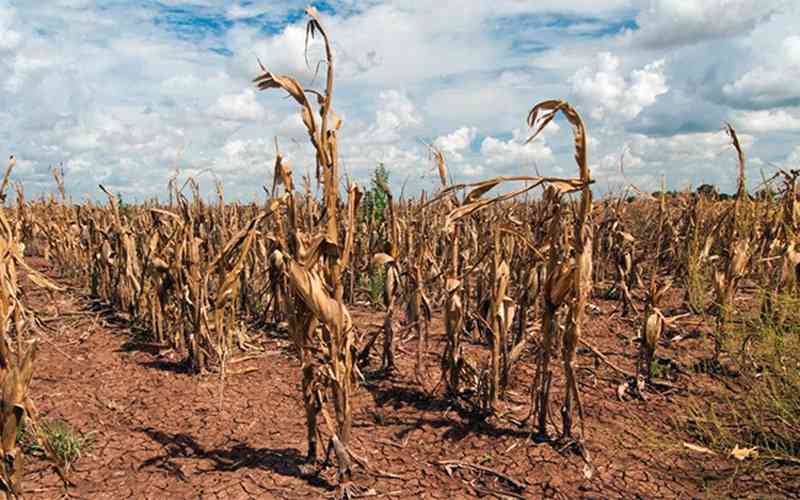 GOVERNMENT must ensure that farmers have a subsidised insurance scheme before accessing funding from the State, according to the Zimbabwe Farmers Union (ZFU).
In a six-page paper spelling out its expectations for the upcoming 2023 national budget, the ZFU said such a product should include a weather-indexed insurance scheme.
It said such a product would help to promote and cultivate a culture of risk management in the farming sector.
The ZFU said climate change and drought were the biggest threats to the sector.
"The most important agricultural risk in Zimbabwe is drought," the ZFU said.
"It affects agricultural production and food security. Sanitary and phytosanitary risks are common among all crops and livestock, they are usually managed if agrochemicals and vaccines are available, and farmers have resources to purchase them. Price volatility has also been reported as a significant risk."
Official data indicates that Zimbabwe has been losing on average 7,3% of its agriculture gross domestic product to drought annually.
Farmers' ability to manage and cope with climate change has been poor, prompting government to invest in resilience tools such as agriculture research and development, access to water, climate information systems and mainstreaming climate change.
However, the ZFU noted that insurance portfolios were largely concentrated in mandatory insurance like motor insurance.
Meanwhile, farming specific products were marginal, primarily due to reduced underwriting by reinsurers, lack of demand for the products and lack of skill to design suitable products.
The union further pointed out that to a great extent, the management of agricultural risk in Zimbabwe depended on the capacity of smallholder farmers, who dominate agricultural production.
"Yet, smallholders have limited ability to reduce such risks on their own. In this context, the public sector can play an important role in supporting the agricultural sector by assisting farmers in strengthening their resilience against drought and livestock disease outbreaks at the farm level to improve production and productivity, providing timely disaster response support after high-impact events and constantly reviewing producer prices of strategic crops to cushion against inflation. The capacity of the public sector to provide the necessary support appears weak, however." ZFU added.
Follow us on Twitter @NewsDayZimbabwe
Related Topics