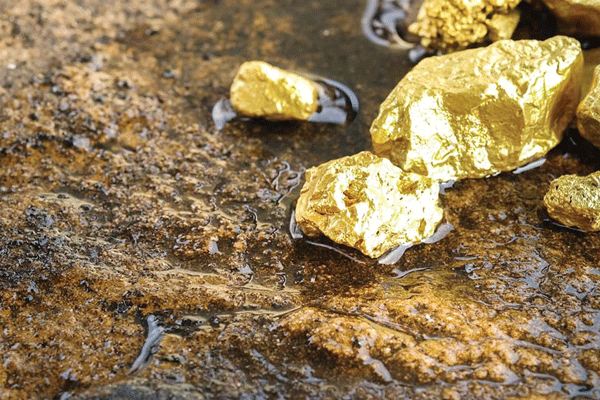 BY MELODY CHIKONO
ZIMBABWE and other African countries have lost potential tax revenues through the manipulation of by-products from minerals like gold, platinum and chrome by big mining firms, according to a leading resources campaigner.
The southern African country holds significant endowments of platinum group metals.
By-products from platinum processing include palladium, rhodium and gold, which are all in huge demand on the international markets.
There have been fears that some by products have not been declared.
Claude Kabemba, executive director at Southern Africa Resource Watch (SARW) told Standardbusiness that these by-products were also not subjected to taxes.
Many governments lack the skills and knowledge to handle by products, mainly relying on miners to give them information.
"You will find that people are exporting gold, but in gold there are other minerals," said Kabemba, who shared his insights with Standardbusiness on the sidelines of an event to launch a report called, "Zimbabwe Fiscal Regime for Platinum".
"You will find that there is copper in exported Cobalt, which is not taxed and there are also other minerals in exported platinum, which are not taxed.
"This is what is happening and government need to look at and tax every mineral to be able to maximise profits," Kabemba added.
"It is not just Zimbabwe, but most African governments do not follow closely on the production and quality of what has been produced and exported and the type of minerals that are being exported."
A report published by the United Nations in 2020 said gold, one of the key mineral mined in Zimbabwe, accounted for 77% of about US$40 billion worth of under invoiced extractive commodity exports from Africa.
The report did not specifically look at the Zimbabwean plunder, but it noted that diamonds represented 12% of the leakages, while 6% of potential taxes were lost from Africa's platinum.
About eight year ago, the late former president Robert Mugabe said up to US$14 billion from diamond mines had been salted away by big corporations and influential individuals.
The country responded by consolidating over five diamond mining firms into one to improve monitoring levels.
Still, no significant benefits have been reported, excerpt for worries over human rights violations and continued theft.
The Zimbabwe Anti-Corruption Commission (Zacc) has threatened to deal with tax authorities, who it claims have abated smuggling through corruption at the borders.
Zacc mentioned mineral leakages in a long list of its concerns that included drug trafficking, livestock theft and money-laundering.
Kabemba said gaps in evaluating minerals were playing major roles in under declaration and under invoicing at points of exit.
He said it was important for governments to know the quantity and quality of exported minerals in order to correctly tax them.
He said Zimbabwe's problems had been compounded by lack of exploration of minerals.
"Right now we have sold rights for all the minerals we know.
"That's why exploration becomes important so that we can control some of these minerals.
"You can't control the minerals that do not belong to you," he added.
Related Topics