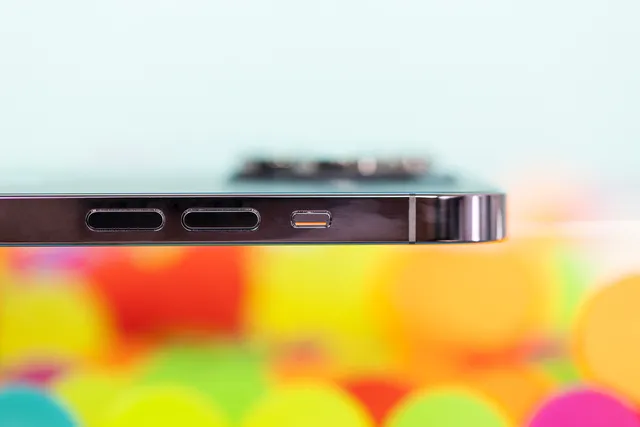 After months of leaks saying Apple will ditch the physical volume and power buttons on this year's iPhone 15 Pro in favor of fancy solid-state replacements, one of the original sources of the rumor now says it's not happening.
"My latest survey indicates that due to unresolved technical issues before mass production, both high-end iPhone 15 Pro models (Pro & Pro Max) will abandon the closely-watched solid-state button design and revert to the traditional physical button design," reputable Apple analyst Ming-Chi Kuo wrote in a Medium post. 9to5Mac reports that another analyst, Haitong Tech's Jeff Pu, also thinks Apple will stick with traditional mechanical buttons for iPhone 15 Pro models.
Rumors that Apple would switch to solid-state buttons for the iPhone 15 Pro and Pro Max emerged around October last year. At the time, Kuo predicted that Apple would switch to a solid-state solution similar to what it used for the home button on the iPhone 8 for the upcoming phones' volume and power buttons (though there was no mention of the change coming to the non-Pro iPhone 15 and iPhone 15 Plus). Instead of mechanical buttons, a pair of Taptic Engines would generate haptic feedback on a button press. Subsequently leaked phone renders appeared to confirm this design change.
In today's note, Kuo doesn't offer many details on the "unresolved technical issues" that prompted Apple to remove the feature, but says that switching to simpler physical buttons at this stage shouldn't result in any delays on the phones' production schedules. Kuo notes that it's not great news for the suppliers of the solid-state button hardware, however. That doesn't mean it couldn't still happen in future years, but not for 2023.
While today's news seems to eliminate one of the major changes coming to this year's iPhone lineup, there are other rumored upgrades on the way including using a USB-C charging port rather than Lightning, and adding Dynamic Islands to this year's non-Pro models.
Related Topics