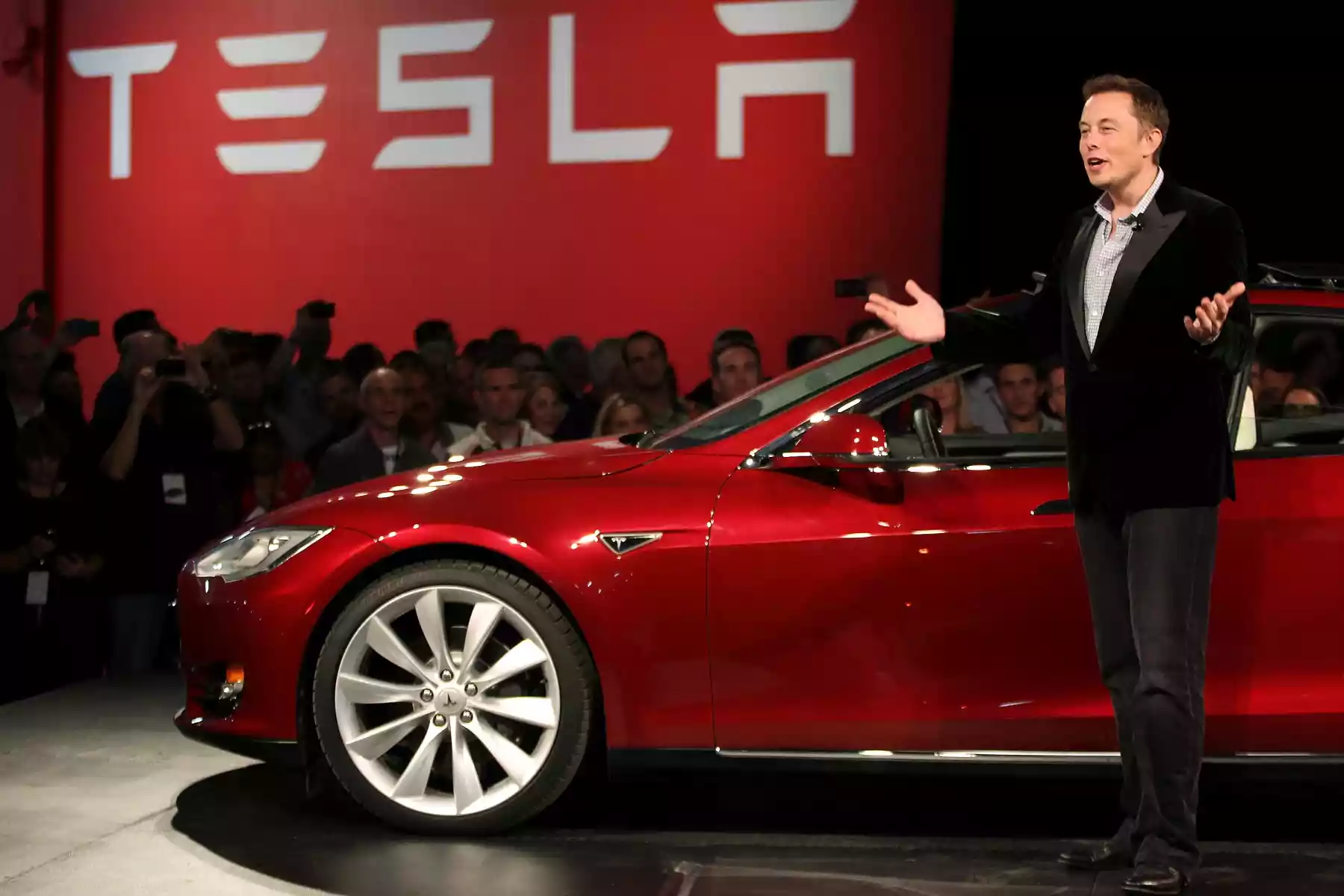 Elon Musk revealed the third part of Tesla's "Master Plan," in which the company will lead the global effort to eliminate fossil fuels and convert the world to sustainable energy. The plan was outlined during an investor event Wednesday held at the company's Gigafactory in Austin, Texas.
Master Plan 3 includes adding renewable power to the existing grid, producing more electric vehicles, installing heat pumps in homes and buildings, using high-temperature heat delivery and hydrogen for industrial applications, and building sustainably fueled planes and boats. Musk's plan is to create "a sustainable energy civilization."
Tesla projects it will take $10 trillion in investments to bring about this sustainable future powered by renewable energy. Musk said it's "not a big number relative to the global economy."
"There is a clear path to a sustainable energy on Earth," Musk said. "It doesn't require destroying natural habitats. It doesn't require us to be austere and stop using electricity and sort of be in the cold or anything."
A big part of achieving that vision involves expanding the world's energy storage capacity by up to 240TWh. During the course of the event, Tesla executives said this can be accomplished without needing to mine a significant amount of ore. Musk claimed that it would only need less than 30 percent of all nickel in the Earth. It would also need iron, but Musk isn't concerned, saying that it's the most abundant metal on the planet.
Musk adds that the infrastructure needed for this, including wind and solar, will take "less than 0.2 percent" of the Earth's surface. The details are still light on how all this is supposed to come to fruition, but Musk promised to release a white paper outlining the plan soon.
"I really wanted today to be not just about Tesla investors who own stock, but really anyone who is an investor in Earth," Musk said optimistically.
The nearly three-hour-long event didn't include any specific information about new vehicles. The company did tease two mystery vehicles that remained under wraps in the presentation images — including one that is clearly a smaller car and the other that looks like a small commercial truck.
Also absent was any mention of Musk's other companies, SpaceX and The Boring Company, despite Musk earlier implying that the third Master Plan would seek to connect his various ventures.
Tesla demonstrated a new, more efficient vehicle manufacturing process, which will be used for its next generation of vehicles. The company calls it the "Unboxed Process," which allows the vehicle to be built once in the assembly line and only paint the parts that need to be painted. The automaker also claims the next-gen drive unit won't use any rare earth minerals.
Tesla's previous two master plans were mostly hit-or-miss. While the company was able to achieve most of the goals set out in the first plan, which was first published in 2006, the second plan remains largely unrealized.
That plan, which was posted in 2016 under the cheeky title "Part Deux," said that Tesla would create a thriving solar business, introduce multiple new vehicles across all major categories, achieve full autonomy, and launch a robotaxi network for vehicle owners to earn up to $30,000 annually.
While Tesla has launched its solar roof business, installations have been slow going. Some customers have complained of huge price markups. And the company has scaled back its ambitions as revenues remain relatively flat.
Tesla did introduce two new vehicles since publishing its second Master Plan: the Tesla Semi and the Cybertruck. Tesla Semi deliveries began late last year, and the Cybertruck is still planned for this year — according to Tesla lead designer Franz von Holzhausen who was onstage at the event. Musk has said mass production on the bizarrely designed truck would start in 2024.
Meanwhile, Tesla's plans for fully autonomous vehicles are uncertain. While AV operators like Waymo and Cruise rack up the miles with their fully driverless robotaxis, Tesla has taken a different approach by rolling out a $15,000 option called Full Self-Driving to hundreds of thousands of customers. Despite the misleading name, FSD is just a Level 2 partially autonomous system that requires constant monitoring by the driver. Tesla recently paused new installations of FSD after the National Highway Traffic Safety Administration called it a "crash risk."
Likewise, Musk's promise that Tesla owners with FSD would be able to earn passive income by sending their vehicles to autonomously pick up passengers as a robotaxi service has failed to materialize. In recent months, Musk has suggested that Tesla would make a standalone robotaxi vehicle, casting doubt on his original proposal that Teslas on the road today could qualify for such a service.
Related Topics