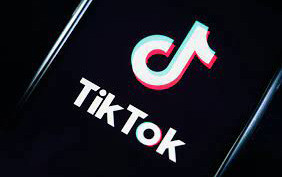 Sen. Michael Bennet (D-CO) demanded that Apple and Google "immediately" remove TikTok from their app stores in a letter addressed to the companies' chief executives, Tim Cook and Sundar Pichai, Thursday.
Bennet's push to restrict downloads of the app is just the latest in a series of mounting congressional actions to ban the embattled Chinese-owned app. Since January, Republicans and Democrats have been calling for either their colleagues or Biden administration officials to quickly impose stricter data collection restrictions or a nationwide ban on the app, citing its possible risks to US national security.
"TikTok's vast influence and aggressive data collection pose a specific threat to US national security because of its parent company's obligations under Chinese law," Bennet wrote. "Given these grave and growing concerns, I ask that you remove TikTok from your respective app stores immediately."
Bennet, a member of the Senate Intelligence Committee, is the first lawmaker to reach out directly to app store providers like Apple and Google requesting TikTok's removal.
For more than three years, TikTok has been stuck in negotiations with the federal government, primarily the Committee on Foreign Investment in the United States (CFIUS), to keep operating its app in the US. Since the Trump administration, TikTok has faced mounting scrutiny from lawmakers who fear the app may share US user data with the Chinese government.
In a rare public interview at last year's New York Times DealBook summit, TikTok CEO Shou Zi Chew described "Project Texas," the company's plan to move all data from Virginia and Singapore to US-based Oracle servers overseen by a new subsidiary known as TikTok US Data Security Inc.
Despite these initiatives, momentum to ban the app has only grown following revelations that ByteDance employees have repeatedly accessed the data of US users over the last few years.
As recently as December, Forbes reported that ByteDance employees inappropriately obtained data collected from US users. At least two reporters had their data viewed by ByteDance employees who were investigating past leaks of internal company documents. ByteDance confirmed the reporting and said it had fired all four employees who participated in the scheme, two of whom worked in China.
TikTok and CFIUS have yet to strike a deal to keep the app operational in the US. Last month, The Wall Street Journal reported that talks between the two parties had stalled, delaying any expected deal.
With TikTok's future still unknown, lawmakers have started pursuing their own solutions. Earlier this week, the House Energy and Commerce Committee announced that Chew would appear at a March hearing focused on US user safety and security.
"Big Tech has increasingly become a destructive force in American Society," chair Cathy McMorris Rodgers (R-WA) said in a statement Monday. "Bytedance-owned TikTok has knowingly allowed the ability for the Chinese Communist Party to access American user data."
Responding to Monday's hearing announcement, TikTok spokesperson Brooke Oberwetter welcomed "the opportunity to set the record straight." Oberwetter said TikTok plans to discuss its "comprehensive plans" to protect US user safety during the March 23rd hearing.
Unlike Google, Apple has a lot to lose regarding its relationship with both the US and China. Much of Cook's success at Apple can be attributed to his ability to maintain working relationships with the Chinese government and manufacturers.
Related Topics