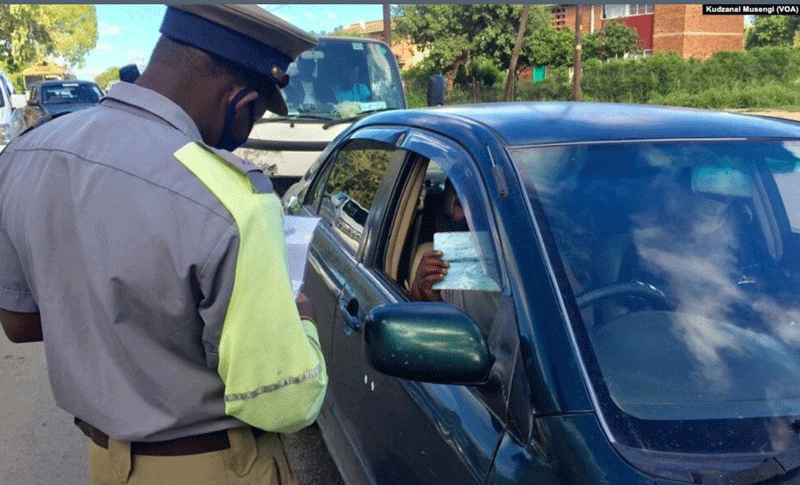 ZIMBABWE is now one of the leading African countries in terms of corruption. From the Vehicle Inspection Department (VID), the Zimbabwe Republic Police (ZRP), the Zimba-bwe Revenue Authority (Zimra) to Immigration corruption is rampant.
Zimbabwe has a mobile penetration rate of 107% meaning there are more mobile devices than human beings. The solution to Zimbabwe's corruption challenges is to adopt the use of technology to access Zimbabwe's day-to-day services. There is a need to have information and communication technology (ICT) that takes away human interference.
Why would one need human interface to check the fitness of motor vehicles? It is a well-known fact that the majority of Zimbabwe's motor vehicle systems are computerised.
This can be proved by having your vehicle tested at Croco Motors, Toyota, Honda, Zimoco, Duly's, Premier Auto, Nissan Cloverleaf, just to name a few. These kinds of companies should be the government appointed agencies for checking road worthiness and fitness of a vehicle on Zimbabwe's roads.
The role of the VID should be to record the information that is generated by the computer system and VID officers become the regulators and the enforcement authority. This is so common worldwide, why not in Zimbabwe? ICT is the answer.
What seems to be the biggest challenge is the role of the ZRP. What is sad is the fact that some crimes are committed in the presence of ZRP officers. They usually ignore these crimes because they do not have the digitalised evidence like CCTV and ICT Technology to complement their duties.
Smugglers are always bringing in goods such as second-hand clothes yet it is public knowledge how these goods enter the country. The solution is known and the relevant authorities seem to ignore the obvious solutions to these smuggling challenges.
On Zimra, Zimbabwe has the busiest border post in Africa, Beitbridge. Why are we not populating the road with ICT solutions that track, record and report all activities on this very important institution?
Zimra should be focusing on every avenue possible to stop corruption and collect as much revenue as possible for the government of Zimbabwe.
Once the solution is the erection of CCTV and ICT on this border and a centralised system that becomes Zimra's eyes and ears we eradicate all corruption on our busy border posts.
It is now widely known that our immigration officials are corrupt. They hunt for mistakes in order to extort money from foreign visitors.
This was proved by Wode Maya, the Ghanaian social media and blogger who visited Zimbabwe to promote the country.
We need a CCTV and ICT system that will capture all activities on our entry points and should have Artificial Intelligence (AI) that monitors and really records all activities and sends it back to the central database that will provide a daily, weekly, monthly and yearly report of all immigration officials, who are taking advantage of lack of monitoring and evaluation.
Therefore the ICT systems at all our entry and exit points become a necessity.
We have all experienced corruption one way or the other and there is now a need to use our smartphones or any other means to eradicate the cancer that is now part and parcel of Zimbabwe's society.
The solution to this decay is to use the existing technology and improve reporting structures.
For more details please Whatsapp/call +263772278161
Mutisi is the CEO of Hansole Investments (Pvt) Ltd and the current chairperson of Zimbabwe Information & Communication Technology, a division of Zimbabwe Institution of Engineers.
Related Topics