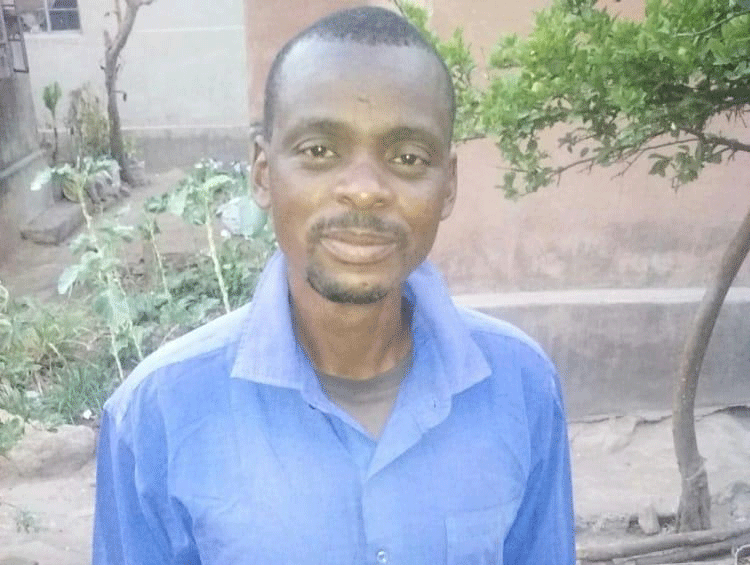 By Burzil Dube
THERE is a saying in some newsrooms that an intern or cub reporter's first port of call is writing stories on donations, gleaning of press releases and statements whose contents  are a mountain to climb when it comes to deciphering news articles.
Some greenhorn scribes would be assigned to cover small accidents considered not to be a preserve of senior or seasoned journalists and one will shocked that the 300-word news article would at times be reduced to a mere 20-word caption story.
Other press releases or statements would not see the end of the day as their contents  would not be appetising enough to an average reader and may be tossed into a pending file or could find their way into the adjacent waste paper bin.
That is the way how Yours Truly used to execute his assignments in one of the country's leading media houses where the internship was a baptism of fire, but managed  to with a name for himself in the journalism world judging by the number of accolades received.
Yours Truly recently encountered a similar scenario when he came across an eight-page document that  had intricate details on succession procedures concerning one of the Tonga chieftainships. This interesting piece of information was penned by one Nyeyani Edmore Ndlovu, who chronicled  Mapeta chieftainship succession procedures which he claimed to be "ultra virus" the Tonga-Dombe cultural succession plan.
He also gave a brief analysis onto how the Mapeta chiefdom came into being in then Southern Rhodesia following their migration from Zambia between 300AD-400AD under Chief Mulomwatola Masiba-mpeta Munsaka.  The chiefdom is said to have stretched from Chobe River in Botswana to Lonkwe (Gwayi) River covering the whole of Hwange district.
As reported in the previous travelling and touring columns, Mulomwatola was a great hunter and was adept in hunting of elephants, hippopotami, buffaloes and a host of other animals both for consumption and trading purposes.
This particular chief is said to have made a charming horn that he used for hunting purposes as dangerous animals were rendered powerless while  the same also applied to perceived chiefdom  enemies.
This particular phenomenon was made of an impala horn filled with traditional herbs, which in turn 'protected' Mapeta territory from any form of enemy.
According to Tonga-Dombe cultural norms and values, this particular horn was also used in the selection and appointment of an heir apparent to the throne.
According to Ndlovu, the practice is still in existence even to this day where the selected individual is requested to blow the horn to its fullest and death befalls if the selected person fails to perform the task.
Ndlovu, who is also of the Munsaka clan, claims that while revival of the Mapeta chieftainship is a noble and long overdue process, proper cultural procedures have to be followed especially through the use and application of the  charming horn.
However, the location of the said charming horn remains a mystery even to this day even though various theories have been proffered.
It said that this charming horn was also known as impeta was last seen in 1988 at some place called Msuna where one Shilling Gani Ndlovu was the horn custodian.
The horn was later taken by force from him by three individuals (names supplied) who were however said to have been  warned and advised in no uncertain terms that such actions would have long lasting dangerous implications in their quest for the Mapeta throne.
These three individuals mysteriously died in Simangani near Hwange after trying to blow the impeta horn and its where about remains a puzzle even to this day even though various schools of thought have been thrown around.
It is also said these three individuals were advised that no one was going to inherit the Mapeta chieftainship until the controversial horn was returned to its rightful owners, who would in turn follow proper cultural installation procedures.
"The one who is supposed to be installed as Chief Mapeta knows what has to be done in terms of blowing the horn and there is no shortcut to this particular exercise," said Ndlovu, who also claims to be part of the Mapeta family tree.
"People are aware and fully conversant of Tonga-Dombe cultural procedures to be followed unfortunately there are no shortcuts   on inheriting this chieftainship."
Are we seeing battle lines being drawn?
Yours Truly is not a Tonga researcher or scholar, but a mere messenger. Till we meet again in the next column.
Related Topics