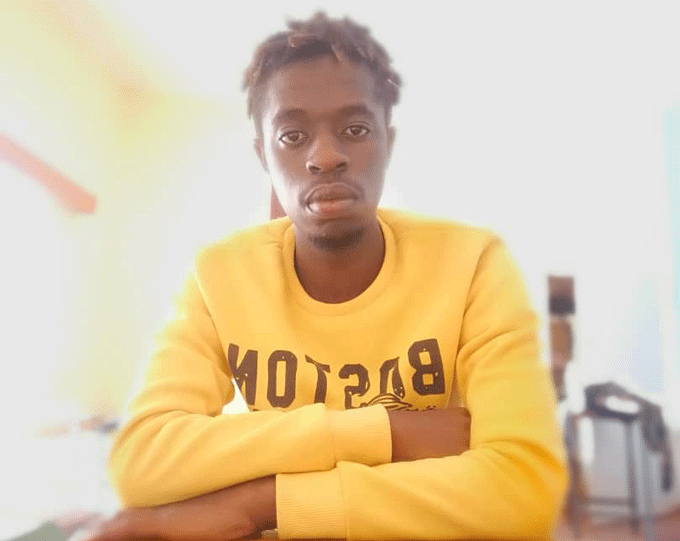 By Gary Gerald Mtombeni
National University of Science and Technology (NUST) student Emani Langa, aka ReezyTerah, is making strides in the music industry despite the stress of balancing the two worlds at once.
The 24-year-old Afro-pop musician, who is studying towards a degree in Civil and Water Engineering, told Standard Style that he was trying to strike a balance between academics and music.
He marked his entrance on the mainstream music arena last year while doing his Part 3 programme at the university and has never looked back.
Reezy Terah recently released an album titled Love in Braille, which was an extended play (EP) and carries six tracks that include Chiwitsi Chemoyo, his debut single released early last year.
Other tracks to look forward to on the EP include Maidei, Nandos and Ndichakuwana chete.
"By right, a musical album should have 15-30 tracks and in Zimbabwe you can't push that quantity of tracks at once. So I'm releasing the songs in bits and pieces from the album collection," he said.
"They say love is blind and Braille is the written language for blind people, so love in Braille is a language which lovers use to communicate."
The youthful singer said apart from the EP he recently released a single titled Superman, which was produced by Boy Tanza and Vic Enlisted of Enlisted International who mixed and mastered the track.
"Lately, there is this whole 'umjolo' is a pandemic which is trending on social media, but the truth is things are different on the ground there is still hope. Superman is that one guy who is craving for that old school love and ready to fight for it and the girl he will get is his super woman," Reezy Terah said.
For his efforts, Reezy Terah was recently honoured by the university as the Best Artist for 2021.
He, however, bemoaned lack of sponsorship for upcoming musicians.
"No one out there is willing to invest in youthful talent nowadays," he said.
Reezy Terah said despite financial challenges, he has managed to build a fan base, especially within the university.
"We have been hosting indoor open mic sessions and shows in accordance with the Covid-19 regulations which brought me on the spotlight and eventually being roped in on the forthcoming NUST music album," he said.
He said the Covid-19 pandemic was a blessing in disguise as he managed to push his music via social media platforms such as Spotify, Apple Music and on TikTok.
Reezy Terah said his mother has been very supportive and she has pushed him to do more academically and musically.
"My mother always says, 'one day you will be like Casper Nyovest being played everywhere," he said.
The youthful chanter is optimistic about the future as he is looking forward to building his own studio after he was advised to do so by R Peels during a chill out session at Roman Raps Studio.
"In Bulawayo I am looking forward to working with mostly my friends who are also upcoming artists, the likes of 2 Yung, Elbee and E Mad while in Harare I hope to work with Saint Floew, Ishan, Tanto Wavie, Gemma Griffiths and Nutty O," he said.
The musician wants to expand his musical knowledge by working with different producers who include Washa T Beatz, John the Producer, Jax, Murphy Cupid and DJ Tamuka, among others.
Related Topics