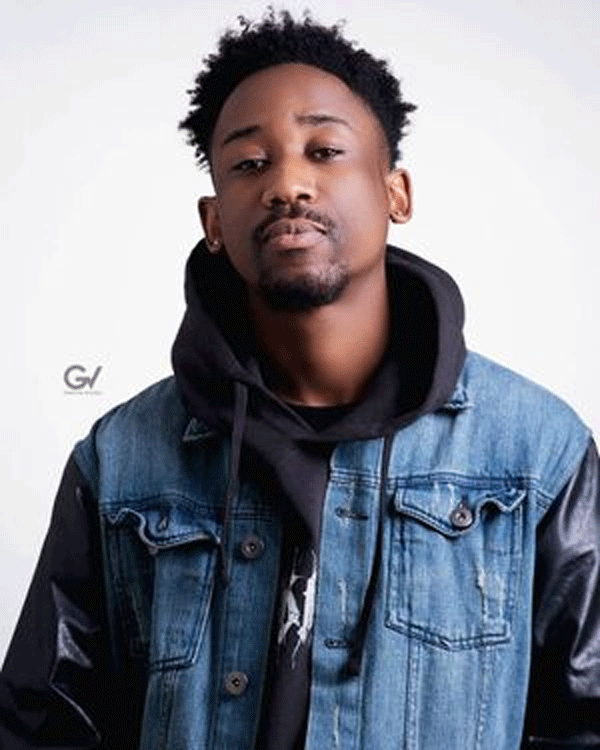 By Sindiso Dube recently in Victoria Falls At the 10th edition of the Victoria Falls Carnival, being his first biggest stage to step on since he inked a lucrative recording deal with music giants Def JAM Africa, Bulawayo's Asaph was supposed to prove to the populace and his "bosses" why he is the chosen one.
Asaph, was set for the closing night of the three-day jamboree. On the same stage Shimza, who had put out a classic act at the Kunye party in the afternoon, was going to perform. Nutty O, who is undoubtedly the most sought after local, was also going to grace the occasion. South African Sun –EL Musician, who was the carnival's surprise act and Gemma Griffiths were also on that same roaster.
For Asaph, it was not about himself. He was supposed to carry the torch and protect the pride of hip-hop, a genre which does not command much voice in Zimbabwe compared to dancehall and house music.
Asaph kicked off his energetic set with Mambo, a song which topped charts and won him awards a few years back. Backed by a live band and Ganyaz Jnr, his backing vocalist, Aspah belted out hits such as The vibe is correct, and Good times. Asaph closed his set with his latest track Thebelele. Thebelele features Loki and it's his debut Def Jam Africa release.
Ganyaz also took advantage of the big stage to perform one of his own tracks, which also got many vibing to it.
Speaking to Standard Style on the side-lines of the fiesta, Asaph said he was looking forward to bigger stages.
"The experience was amazing. The Carnival is a very professional platform and even the way they handle performing artists. I'm looking forward to bigger stages worldwide. I believe the Carnival was that international platform to launch that global dream," Asaph said.
"The crowd was loving the vibes. I could see them dancing and singing along to each song.
"It wasn't my first time performing Thebelele but it was indeed a moment. It's still fairly new but I could see the crowd engaging and vibing along as we performed.
"After the Carnival we're doing the Bulawayo leg of Gemma's tour then I go back into the studio to work on more music for the summer."
Related Topics