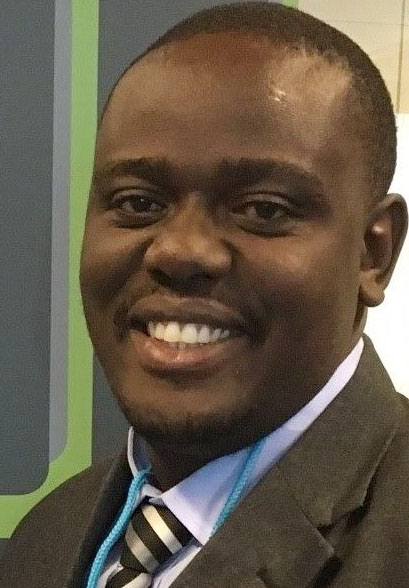 BY NOBUHLE MAPLANKA Civil society organisations involved in drug policy advocacy have challenged African countries to implement policies that will ensure the continent achieves the Plan of Action on Drug Control and Crime Prevention, the Sustainable Development Goals as well as the Africa Union (AU) Agenda 2063.
This came out during an AU Specialised Technical Committee on Health, Population and Drug Control meeting held virtually from May 30 to June 1.
According to estimates in the United Nations Office on Drugs and Crime (UNODC)'s World Drug Report 2021, drug use in Africa is likely to increase by 40% by 2030.
This is not good for a region that has tried to fight drug use as evidenced by the enactment of policies and ratification  of several conventions.
The African Union has since 1996 adopted action plans to address drug control and associated crime prevention on the continent. This has seen the establishment of institutional mechanisms in member states, regional economic communities and at the AU Commission to coordinate balanced and integrated responses to drug control challenges.
The AU Plan of Action on Drug Control and Crime Prevention (2019-2023) is one such blueprint that CSOs believe if it is not implemented, efforts to address the drug situation in the region would come to naught.
"As civil society organisations working in the drug policy space, we believe that member states, the Africa Union and African civil society organisations should implement drug policies in the full spirit of 'being concerned with the health and welfare of mankind' – to directly quote the three international drug control conventions themselves," CSOs said in a statement.
"The African Charter on Human and People's Rights also emphasises on the needs of every individual to have the right to enjoy the best attainable state of physical and mental health. Therefore, that must be respected in all of our work."
CSOs added that the drug situation was multifaceted and requires multidimensional approaches in addressing it – as the AU Plan of Action captures.
"Most drugs are largely still illegal across the continent. However, there is a discrepancy in how they are policed and controlled. Most of our policies do not take into consideration the evidence that prohibition can exacerbate harm and drive people who use drugs into hiding," the statement reads.
"We are aware that the consumption of illegal substances, including non-medical prescription opioids, threatens national development."
A 2019 report by ENACT on drug use in Africa found that the region would see the world's biggest surge in illegal drug users in the next 30 years, with its share of global consumption projected to double.
"Our law enforcement bodies lack organisational, technological, institutional and financial capacities to have a significant impact on organised trafficking markets," the statement reads.
"Our health care sectors also lack the necessary capacity, resources and skills to effectively address the drugs situation. This means our drug policies are severely underdeveloped, and disproportionately impact people from the most vulnerable sections of society; the poor, street based people, women, children, youth and the politically disenfranchised.
"Many of these people use drugs and it is solely because of this that they are placed in detention, fined, harassed and abused. Across the continent we have seen the overcrowding of prisons and generations of young people have their lives ruined by criminal convictions or pre-trial detention for low-level drug offences."
CSOs warned that while countries have taken measures to conduct drug seizures, dismantle drug labs and destroy illegal crops, the continental drug markets continue to expand.
Soon after the adoption of the new Plan of Action, African civil society organisations developed a complementary African Civil Society Common Position on Drugs, which seeks to capture their own commitments to strengthen actions at national, regional and international levels together with Member States.
The Civil Society Common Position outlines CSOs' commitments and their desire to have a seat at the table for all relevant policy dialogues in the region.
"Civil societies – including those who use, or used, drugs – bring a great deal of experience, expertise, evidence and a unique perspective to these important discussions and it is essential that these voices are heard," CSOs said.
"The Africa Union's Agenda 2063, coupled with the continent's commitment to achieving the 17 goals for Sustainable Development, provides an opportunity for African states to integrate new drug policy responses into development agendas and take the lead in demonstrating a new consensus on drugs that place human rights and development of its people above the fray of prohibition politics and the economic marginalisation of organised criminal markets."
Among their demands, CSOs want member states to prioritise the health and human rights of all peoples and communities and: ensure fundamental "right to health" principles are implemented in practice; ensure universal access to harm reduction services for people who use drugs (PWUD); and require access to all health services by PWUD.
They also called for member states to ensure universal access to essential medicines, particularly opioids, develop a consensus continental list of essential medicines, and include OST and overdose prevention medicines in the list of essential medicines.
Considering ending the criminalisation of drug use and the incarceration of people who use drugs is among the demands CSOs want addressed.
They said AU member states should advocate for continental decriminalisation of drug use and possession for personal use.
Zimbabwe Civil Liberties for Drug Network projects executive director Wilson Box said they are pushing policy makers to exercise their responsibility by formulating laws that protect the rights and civil liberties of people who use and inject drugs.
"Among critical strategies to be implemented include the reform of the Dangerous Drugs Act Chapter 15 and the Criminal Code Chapter 9:23 (57) as well as the treatment of drug use as a public health challenge and not a criminal issue," Box said.
Box said the implementation of the Zimbabwe National Drug Master Plan [ZNDMP), which was adopted in September 2021 by Cabinet, was critical in effectively minimising the effects of drug use and misuse within communities.
The ZNDMP is an offshoot of the Plan of Action on Drug Control and Crime Prevention and Box believes only committed people as well as people who use drugs could help implement the blueprint.
Related Topics