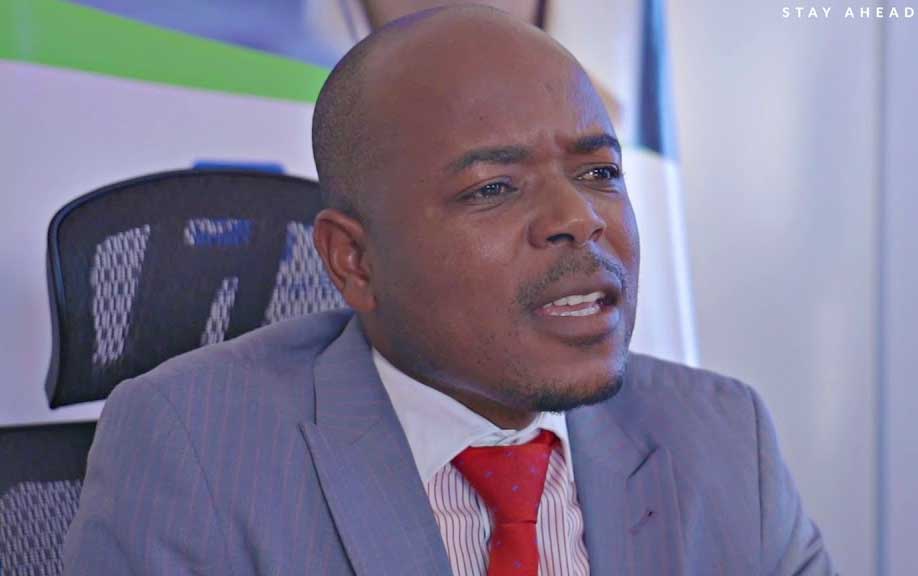 By Khumbulani Muleya
The Will of Time A Passionate Journey of Perseverance Faith, Focus, Drive And Tenacity, is a book written by entrepreneur Rinos Mautsa. Some of the country's businesspeople and leaders from various sectors across the continent have described the book as a masterpiece and a manual guide to those who want to venture into business.
In the book, Mautsa, who was raised by a single parent after his father passed away, narrates his own life and entrepreneurial journey as well as that of two other characters by drawing from the enthralling real life experiences of three protagonists Zivai, James and Linnet who break through to excellence after enduring gruelling real life struggles experienced in their individual and collective journeys through the school of life towards a path of self-discovery.
Several businesspeople and leaders in their reviews of the book hailed Mautsa for his narrative, which is full of life lessons and insights of applicable key entrepreneurial skills and business principles.
Rwanda-based entrepreneur and founder of Mara Group and Mara Foundation Ashish J Thakkar said the book is a "brilliant ensemble of journeys that encapsulates the real life struggles and successes of entrepreneurs with a roller coaster of emotions, bravery and resilience"
Ken Sharpe the chairman and CEO of West Properties who was a special guest of honour last month at the launch of The Will Of Time wrote: "I read this book and I love the concept, the characters and the plot. It's right up my street because I'm one of those suckers for perseverance, for sweet suffering and pain that leads to great results."
Renowned entrepreneur and philanthropist Frank Buyanga believes Mautsa has the passion it takes to build a better Africa. "I find this book intriguing and explanatory, "The title is eye catching but even more spiritually led as a remembrance to the book of Ecclesiastes in the Bible." He added
Former Zambian first lady Maureen Mwanawasa applauded the book. "I like the satire used to describe a life from humble beginnings to success and how the role of parenthood outlines the struggle of a mother as she ensures that the child has access to basic amenities, among them education," she said.
Mautsa's entrepreneurial journey dates back when he was a student at Midlands State University after buying a home theatre system and getting permission from the warden to use the college's projector so as to start a movie business, the rest as they say is history.
The international speaker, who at some point was the Zimbabwe Youth Council vice-chairperson (Jan 2015 to 2017) has diversified his empire into construction, tourism, energy, real estate, education, ICT and agriculture.
"I highly recommend this powerful book to these unique individuals with the will to succeed against all odds," said African industrialist Adam Molai, who founded Pacific Cigarette Company.
"This is a compelling story that speaks of perseverance, strength of character and with great lessons on entrepreneurship and how to achieve in business," he said.
Wiebe Boer, the CEO of All On, an off-grid energy impact investment fund for Nigeria, which is seeded by Shell, also paid homage to Mautsa saying: "The Will Of Time is a must read for any aspiring entrepreneur in Africa. This is a phenomenal book with wisdom and universal entrepreneurship lessons that will inspire readers to pursue their entrepreneurial dreams, no matter where they are starting from."
Other business people who include founder and Group CEO of Nyaradzo Group Philip Mataranyika, Jackie Chimanzi the CEO of African Leadership Institute as well as founder of ABJ TV Apostle Batsirai Java also congratulated Mautsa for telling a story that has shaped and prepared the person that he is today.
Like sand through the hour glass so are the days of our lives as we travel on our individual and collective journeys towards the pinnacle of life.
With this book Dr Mautsa has penned a toolkit that has the potential to change the fortunes of those from similar back grounds.
Related Topics