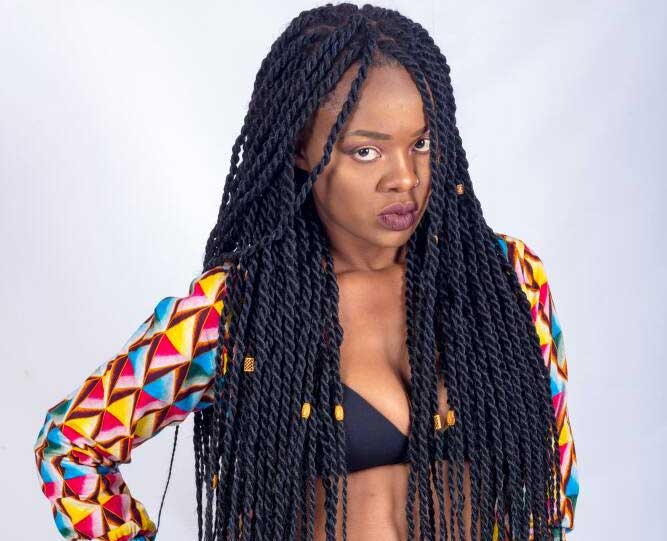 By Sindiso Dube
After a short musical sabbatical, songstress Ninja Lipsy, born Tendazvaitwa Chitimbe, has shown her versatility on a house music song.
Lipsy and South African songstress Nokwazi are both featured on DJ Noah's song titled Vuma.
The song was released a fortnight ago and has already started to get airplay on South African radio stations.
"It's good to be back and having to try something different," said Ninja Lipsy.
"The song gave me an opportunity to come out of my comfort zone and work on a house track and also to work with other renowned artists such as Nokwazi and DJ Noah.
"I am a versatile artist who can do dancehall, rap, dance music and will always try to do new things.
"I am not just limited to dancehall which many have grown to know me for. Creativity doesn't limit my abilities, hence I have tried my hand on house music and what other better way of doing house music than with the likes of Nokwazi those who run the show in Mzansi."
Ninja Lipsy said she will record more music this year and is looking forward to more collaborations.
She has also been focusing on her make up business.
"Besides music I am a make-up artist and I have done make up for many artists' music videos shoots and photo shoots, it's something that I have been doing for years," Ninja Lipsy.
Ninja Lipsy, who rose to fame with the song Taitirana Pafirst Sight with Winky D has more songs under her belt such as Mukoma Edgar, Ninjakadzi, Slow Down, Tamba Tamba, Vanorwadziwa featuring Shinsoman and Pukuta Misodzi, among others.
Nokwazi has been a backup artist for stars such as Brenda Fassie and Rebecca Malope before making a break into the spotlight when she featured on Heavy K's Inde Lendlela and Sweetie. She has also worked with Master KG on a track titled  Uthando.
Related Topics