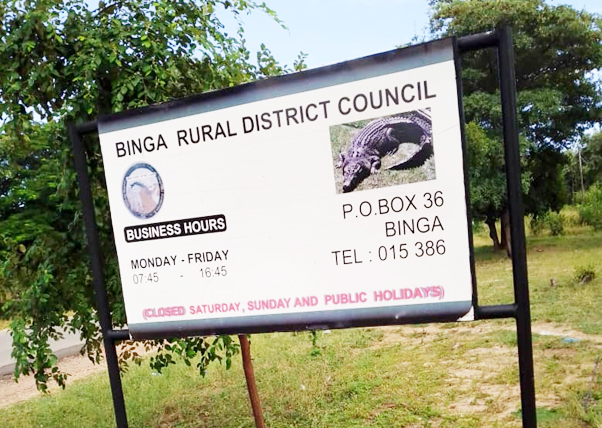 Burzil Dube EASTER holidays have come and gone with sad memories having gripped the nation following loss of more than 40 lives on the country's different roads. This is somehow a cause for concern to the travelling public as well as general populace.
However, it seems a majority of these accidents have largely been attributed to perennial problem of human error whose curbing is elusive and slippery as an eel.
Some few moons ago, Yours Truly made an impassionate plea not only to the Traffic Safety Council of Zimbabwe (TSCZ), but to every Jack and Jill in an endeavour to ensure that safety always comes first as far as   the travelling and touring public is concerned.
There is need for TSCZ to be visible on the country's highways and not only emerge when providing statistics of road traffic related accident, among others.
However, such fortuities should not be blamed on a single organisation or individual, but on other actors especially those delegated to manning roadblocks scattered around the country.
A lot of unpleasant things have been said about the status of various roadblocks, which Yours Truly is leaving  for another 'sunny day' as brickbats concerning  such barricades continue to flood this column without abating.
Talking of Easter holidaying, for the first time in more than five years, Binga is reported to have been a hive of activity as both local and foreign tourists flocked various leisure centres that fall under the ambit of Binga Rural District Council (BRDC) which might soon be elevated to town status.
This rural council is in a similar scenario with Hwange Local Board another local authority entity based in Matabeleland North province that is also in the hunt of being accorded town status in terms of urban classification and grading.
It recently dawned to Yours Truly that this particular province did not have any  local authority, which is classified or designated as a town save for Victoria Falls, which was recently upgraded to a city.
Lupane, the provincial capital of Matabeleland North is yet to graduate from being a local board to town or city status.
The rural authority (Binga) has for the past 10 years been clamouring for transition to urban position as evidenced by its population and industrial expansion and whose plight was recently answered by President Emmerson Mnangagwa, who ordered the responsible ministries to such a motion be put in place.
Yours Truly has also in the past joined the Binga bandwagon albeit on the tourism corner as it is gradually becoming a force to reckon with in the travelling and touring sector hence being dubbed the awakening Phoenix as evidenced by number of hospitality industries.
To the uninitiated, where is Binga situated and how did it come about?
Binga is a rural district situated within the above mentioned province and is home to predominantly Tonga people, who were relocated to pave way for the construction of Kariba Dam between 1956 and 1959.
It also considered to be a shorter gateway to Kariba if one opts to drive from Bulawayo or Victoria Falls.
Once upgraded to a municipal status, the area might soon be competing with the likes of Victoria Falls, Mutarazi among others as its cultural uniqueness is considered a favourite among tourists especially those visiting   BaTonga Community Museum.
There is also Chabwatata Hot Springs, Binga Crocodile Farm, Binga Craft Market, pontoon houseboats, sand beaches, unparalleled fishing destinations, sundowner cruises among a number of other pastime activities.
The "looming" municipal status will certainly go a long way in terms of infrastructural development and what comes to Yours Truly's mind is the Binga-Dete highway whose rehabilitation is long overdue in terms of repairs and other related issues.
While the vision of BRDC is centred on provision of world class services and facilitation of the council's economic growth, time is nigh on also playing a pivotal role in the province's tourism economic development that is gradually awakening from its slumber.
This is such an opportune moment not to be missed as both hands have to be on the deck for this dream to become  a reality and not a nightmare.
The same applies to Hwange's coal mining town.
Let those who have ears hear.
Till we meet again in the next mail.
Related Topics