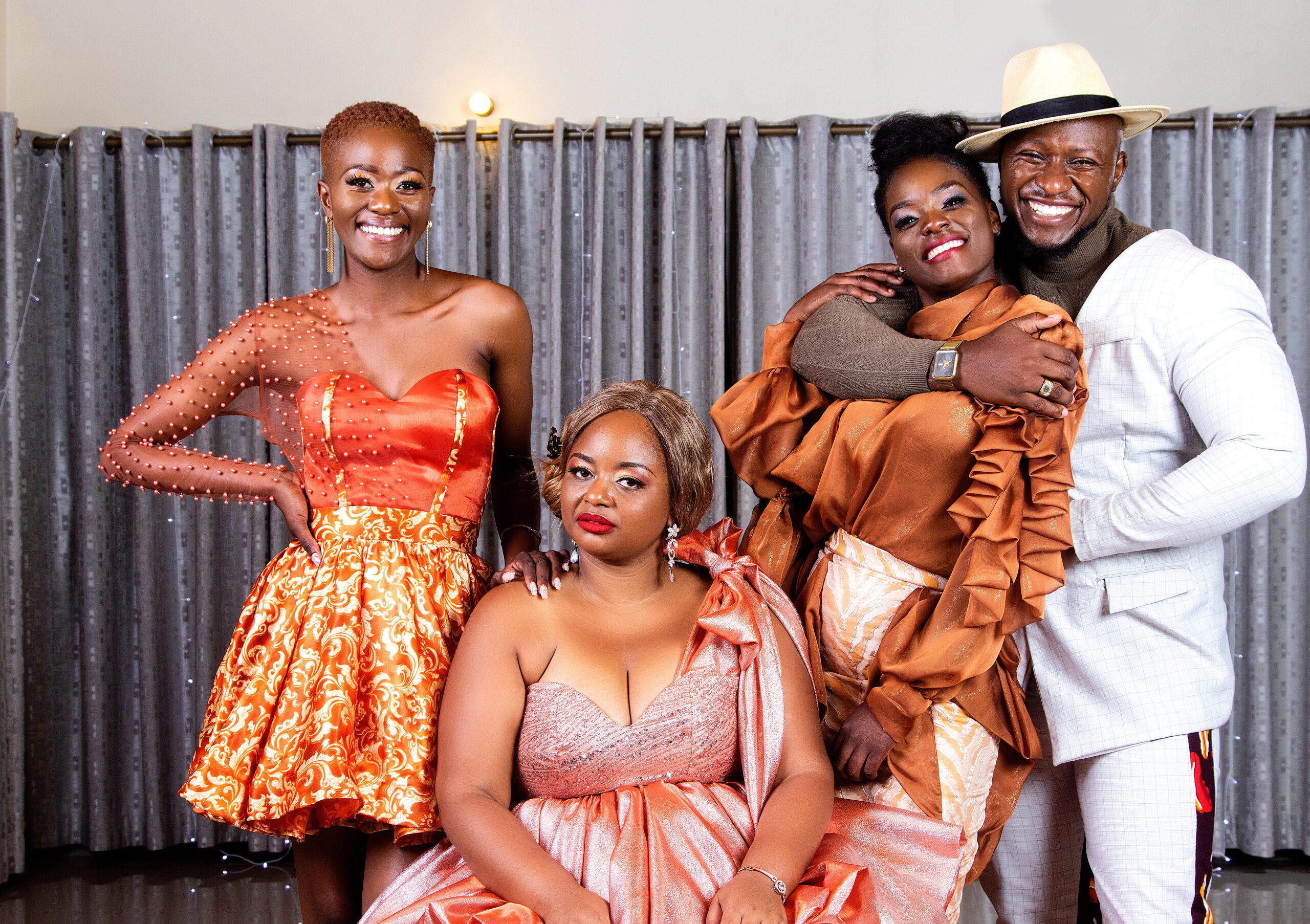 BY SHARON SIBINDI Zimbabwe's latest telenovela — Tangled — has premiered to stellar reviews on DStv Zimbabwe with audiences growing daily on its social media page — 3Ktv Zimbabwe Facebook page.
The premiere was on February 28 on Channel 293 and the telenova  is shown at 7pm every weekday.
Tangled is the first telenovela since the days of Studio263.
The telenovela dramatises the social issues that African women face in a hegemonic African society.
It follows the lives of Margaret, a ruthless property tycoon, Linda, and young ambitious florist and Chipo, a reformed drug dealer.
The series is created, produced and directed by the multi-award winner Shem Zemura.
Zemura told Standard Style that since the premiering of Tangled, the response they were getting from viewers was overwhelming.
"A quick browse through the 3Ktv Zimbabwe Facebook  page will show you that regardless of the fact that the channel is still in its infancy, people have been tuning in at 7pm every weekday to watch Tangled," he said.
"They are dazzled by the storyline and themes that they can relate to, love family and marriage.
"That is the first stage in transforming society through TV, planting that seed through creation of quality content that the audience cannot afford to meet.
"Now they are with us on a journey. We signed an indirect contract with people the day the first episode aired."
Zemura said they are ecstatic and thankful to the audience for the support.
"We do what we do day and night for our audience. So when the audience respond positively, we are grateful and motivated to feed them with more," he said.
"We are getting calls and messages from all over Zimbabwe, and the diaspora cannot wait for 3Ktv to go international so that they can watch the show with others.
"Tangled is the first telenovela since the days of Studio263 and people have been hungry for Zimbabwean content of high quality that can rival Zee World. We have given them just that."
He said they have already started working on Season 2 which will be aired in June.
"We have engaged the legendary Aaron Chiwundura Moyo, the creator and head writer of Studio263 to be our supervising writer for Season 2.
"Season 2 is better, and thicker and more tangled with also the arrival of Charles Mzemba (Muzita Rababa).
"We have cast actors from all over Zimbabwe, first because they are all talented and very professional.
"Dedicated to their craft and it is an honour to work with the team we have on Tangled, both cast and crew.
"It's unfortunate that sometimes I get all the credit, and other times just the cast and people forget the crew.
"We have this saying at our stable, brands building brands."
He said they have worked tirelessly to build brands around their talents and skills.
"Talent and skills are just a product, it's how one package and sell it that determines its success," he said.
"It's not by luck that Tangled is a success from Season 1.
"Working with my team is true definition of collaboration. We share ideas; we feed from each other's energy.
"We build from each other's brands. I would be a fool to not hold on to this team. We are family now and forever… we are tangled together."
Zemura said his inspiration to do the telenovela was drawn from the everyday life of ordinary Zimbabweans.
"Since I was a child, I have always wanted to correct the biased Hollywood narrative about Africa, by telling our stories myself," he said.
"We have to repaint the picture of Zimbabwe if we are to retain a single ounce of respect from the global community.
"I am glad that through digitalisation, we are getting more and more platforms to share our narrative. TV has the power to shape the society, to shape how a people see it," he said.
Besides Tangled, Zemura said he was working on a production and also writing a TV series for Showmax.
"We are currently in production of Brooke Triad Season 1," he said.
"It is currently in post-production and will be hitting the small screens in a month's time.
"I am also currently writing a TV series for Showmax titled Dzimbahwe- Season 1 which dramatises the rise of Nyatsimba Mutota to the throne as Changamire of Mutapa and the civil war that broke in Great Zimbabwe after the death of his father Chibatamatosi."
Related Topics