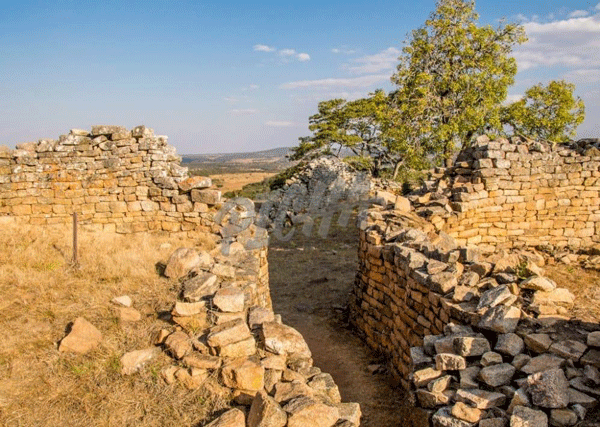 BY Burzil Dube The Great Zimbabwe monument is considered an intricate as well as puzzling architectural stone work that continues to draw thousands of both local and foreign visitors to this imposing edifice that was constructed without any mortar.
The Lemba/Va Remba tribe are believed to have been the brains behind construction of these ruins situated a few kilometres outside Masvingo town.
There is a joke doing the rounds where it is implied that corruption originated from  these prominent ruins after an inexplicable disappearance of mortar or cement with powers-that-be having to  apply their ingenuity in constructing  such a magnificent project without any form of additives.
In the this week's article, Yours Truly revisits these ancient ruins that are classified as a World Heritage site by Unesco and are more less similar to Tsindi Ruins situated more than 300km from the town of Masvingo.
Thanks to information supplied by Justin Salani, who is on a similar crusade like Yours Truly in promoting the country's tourism industry, which is still recovering from Covid-19 effects.
After reading a piece by Salani  and Zimbabwe Tourism Authority where they are extolling the virtues of Tsindi Ruins whose "similarity" with Great Zimbabwe is quite interesting, Yours Truly was left with no option, but to publicise such "interesting" tidings".
And here we go.
"Heritage and cultural tourism connects us with our past. The innovative architecture of pre-colonial past and material culture often left people in wonder," remarked Salani in a recent social media posting, which Yours Truly tends to agree with as well.
"Eurocentric historians have even given credit to Europeans for the construction of such amazing structures yet they are truly local."
He was commenting on Tsindi Ruins that is situated in Mashonaland East province near Marondera whose stonework and architectural design resembles that of Great Zimbabwe.
These ruins cover an average of two hectares and their walls are built into natural rocks on a site that is said to have been previously occupied by Nhowe tribesmen.
The ruins were formerly known as Lekkerwater Ruins, whose stonewalls were viewed as a symbol of prestige and authority in screening those living within the wall's quarters who are believed to have been a small elite ruling clan.
Just like findings at Great Zimbabwe, archeological evidence identified three occupations at the site being characterised by different construction methods and pottery types.
These methods included late early Iron Age settlements, later Iron Age settlements and late Iron Age religious settlements making these structures a must see beauty phenomenon.
Yours Truly has, however, been invited to this Great Zimbabwe Monument replica for a guided tour as we seek to decrypt if there was any symbiotic artisan relationship among builders at the two sites.
As earlier alluded in  previous paragraphs, Lemba tribesman are believed to have been the  brains  behind the construction of the sought after Great Zimbabwe Monument in Masvingo.
To the uninitiated, Lemba/Va Remba tribe are believed to be descendants of the biblical Twelve Tribes of Israel who later migrated from Middle East more than a thousand years ago passing through East Africa and finally settled in Southern Africa.
Some of the structures, which are more or less similar to the monument in Masvingo are said to be found in the Middle East even though this may be subject to debate.
However, it remains to be proved if the Tsindi Monument was constructed by the same artisans who did all architectural work at Great Zimbabwe Ruins as everything might be pointing to such a similar workmanship.
The bottom line is that this archeological site is a must place for visiting.
Till we meet again in the next column.
Related Topics