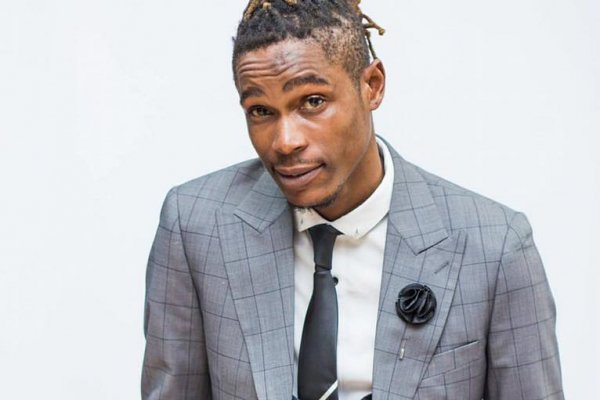 BY SINDISO DUBE BOOKED and scheduled to grace the stage at exactly 10pm at Gwanzura Stadium in 2012, a youthful Soul Jah Love only arrived at the arena, four hours late and expecting the promoter who was working with him for the first time to allow him to take his slot and perform at 2am like nothing happened.
Like tradition, he was accompanied by an entourage which can fill a 20 seater bus- dancers, backing vocalists, bouncers and stand byers all grouped under the Conquering Family. They were looking forward to conquer on the night with hits such as Ndini Uya Uya and Gum-Kum, alas the promoter Partson "Chipaz" Chimbodza would not budge.
Chipaz wouldn't change the agreed schedule and inconvenience other artists by slotting in Soul Jah Love at 2am.
That was the first time Chipaz booked Soul Jah Love and he was welcomed with his bad boy tendencies.
"It was a national gala and I was in charge. He was scheduled to get on stage at 10pm but he only arrived at 2am and I was clear with him that he was not going to perform and nothing was going to change," said Chipaz.
"That time he was in a position where he thought no one would block him and I did that at the gala.
"That marked the start of a relationship that was going to grow into one which was not all about business but we got to be family."
Despite his bad boy image, the promoter revealed that Soul Jah Love was of his best behaviour whenever he was dealing with him.
"After the boob at Gwanzura, he (Soul Jah Love) came to my office and apologised. Since that day we were good buddies till his death. To me he was much behaved and never missed any of the more than 100 shows i did with him," he said.
Chipaz will host a commemoration show to celebrate the life and music of Soul Jah Love who died on February 16 last year and was conferred with a liberation hero status. The gig is set for August 6 at the Andy Millar Hall at the Glamis Arena.
"I have always been a brother; adviser and father to Sauro (Soul Jah Love). I have always done big events with him so doing his commemoration gig is fulfilling what he would have wanted done," he said.
"The Covid-19 pandemic has been blocking us from doing this commemoration and with the relaxation of rules and regulations, this is the time to do it now."
Of all the shows involving Soul Jah Love that he has hosted, Chipaz relieves STING 2014 as his best.
At Sting 2014, Soul Jah Love came face to face with his arch rival Seh Calaz at City Sports Centre in a clash which only lasted for 14 minutes before violence erupted with both sets of fans and artists engaging in fist fights.
"Sting emanates from the famed Jamaican longest-running stage show- Sting. But my STING was an abbreviation of Several talented individuals, need guidance. It was one of the best event I did with Soul Jah Love, despite the violence," Chipaz said
It was reported that the two artists raked in US$250 per minute each during their Sting 2014 performance, which lasted less than 15 minutes before violence broke out.
Having been promised a VW Bora each for their performances, they opted for cash and each got US$3 500, despite the cancellation of the event after violence erupted between the artist's camps and respective fans.
Commenting on the state of Zim dancehall after the death of Soul Jah Love, Chipaz said:
"Back then Zimdancehall used to be very competitive than nowadays. Music will always revolve without any artist but honestly we really miss Soul Jah Love and we can feel the gap created by his demise. No-one can ever fill that gap."
Follow on Twitter @Sindora_ZW
Related Topics