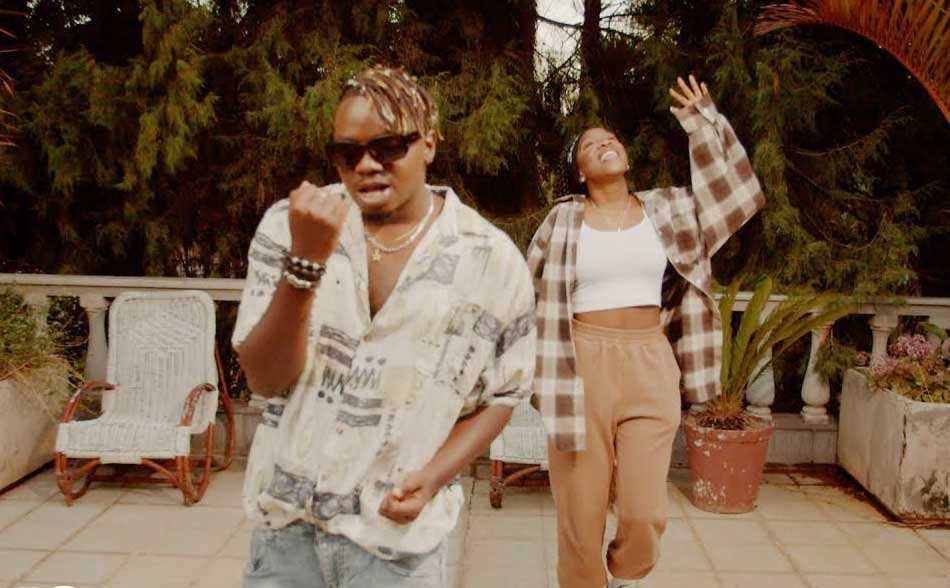 BY SINDISO DUBE High riding musician Ishan says the chemistry and energy he shared with The Voice UK (2020) winner Annatoria gave birth to their wave making hit song Lola.
Touted as "a present for the winter" by Ishan, the hit song was released with an accompanying video late May and indeed it has become the winter soundtrack for lovers.
Posting on his Instagram, Ishan said the song is a result of the energy they shared in the studio.
"It's that easy! Energy is everything and you can't buy it. What we had in the studio that day with Annatoria was real and whatever this song is making you feel is not bought but an extension of how it feels to make music with the right people," he wrote.
In a follow up interview with Standard Style, Ishan echoed the same sentiments.
"The studio experience was one of the most amazing experiences I have ever had because of the energy that was at that place. You could feel that people were in a different place and whatever the reviews the song is getting right now is a result of that moment that we had in the studio, and for us meeting for the first time after speaking on Instagram for a long time, it was a perfect duo for a collaboration for such a brilliant song," he said.
"In 2019 around year end,  we reached out to and then we started chatting on social media and the chemistry kept on going and around December 2019 she came to Zimbabwe and we planned a studio session with her.  Prior to that, I had received a beat that I enjoyed and was convinced that Annatoria was the right person to put on that beat. I then reached out and we recorded the song."
Blessing Annatoria Chitapa is a Zimbabwe-born singer from Russells Hall, Dudley. She won the ninth series of The Voice UK. Her winner's single, a cover version of Robbie Williams' Angels, charted at number 50 on the UK Singles Download Chart. She attended The Kingswinford School and Dudley College.
Related Topics