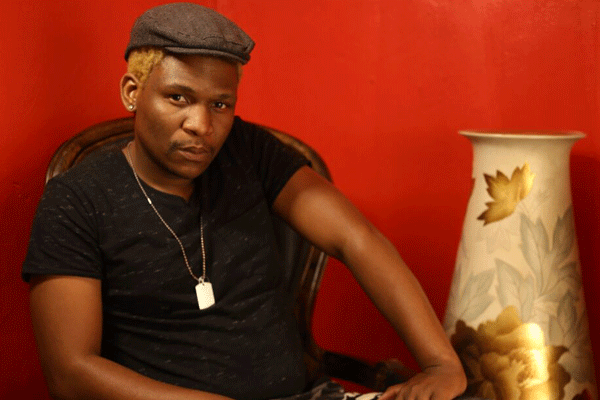 By Sandra Matendere MULTI-TALENTED journalist-cum TV personality, Zolile (Tsotsi) Makheleni has started an initiative to nurture and develop raw talent as a way of giving back to the community and promoting intergenerational knowledge exchange.
Makheleni told Standard Style that he has been doing television production for many years and has realised that some talented actor's career die prematurely because they lack education on what needs to be done in the industry to remain relevant that's why he came up with this initiative of nurturing upcoming artistes.
The TV personality said he has groomed many artists including television presenters with some becoming popular.
With all his exposure and experience, Makheleni says he is better positioned to share his knowledge and have a positive influence to those who emulate and aspire to become exceptional and successful.
"Acting is a talent which anyone else can do but what makes someone exceptional is the way one develops the talent through investing time in learning new things which are relevant with the global technological advancements," Makheleni  said.
"In the past 10 years l have been doing television production. l have realised that a lot of talented artistes have their career  die prematurely not because they are not good enough, but the reason being that they failed to develop themselves through getting education in their areas of specialization."
The youthful artiste says the work he is doing was inspired by his humble background as he grew up in the dusty streets of Epworth.
"I came from humble beginnings, but that didn't shape my future," he said.
"What I want is to impact knowledge to fellow artistes especially youths so that they can achieve their dreams. It is important to pass on the baton stick in order to have more talent and ideas."
Some of the local productions he features include Wenera, Cook Off, Revelations, Makomborero and Bhachi, among others.
Makheleni is also a television host on the newly-opened 3ktv and has promised a new show titled Legacy to be aired on the television channel soon.
He was flexible when it comes to communication after mastering  different languages such as Xhosa, Ndebele, Shona and English.
"I am very social and l enjoy speaking to people that's the reason for learning many languages," he said.
"I didn't want to limit myself when interacting with people because of language barrier and l will continue learning more languages."
Related Topics