BY MOSES MUGUGUNYEKI GOSPEL musician-cum-pastor Daisy Mukariri has roped in high riding sungura musician Mark Ngwazi in her forthcoming album titled The Great Celebrity set for release on July 30.
Apart from Ngwazi, Pastor Mukariri joined forces with another gospel queen Dorcus Moyo and Obert Chari of the Mebo fame on some songs on the nine track album – her ninth offering.
The album launch, will be held amid pomp and fanfare, coincides with a talent and family show convened by the Bright Daisies Christian Institute to be held at the Aquatic Complex in Chitungwiza.
Pastor Mukariri is the principal of the institute, which comprises of an early childhood development centre as well as a junior and a high school.
She is also a pastor with Emmanuel Fellowship Ministries.
The album, which was produced by Gibson Makumbe, is laden with social commentary, something that has kept the woman of the cloth in the game for close to a decade and pertinent to the world of ministering.
"I sing whatever since I find a way of pointing people to Christ," Pastor Mukariri told Standard Style.
"I featured three artistes on the album, thus Obert Chari, Dorcus Moyo and Mark Ngwazi.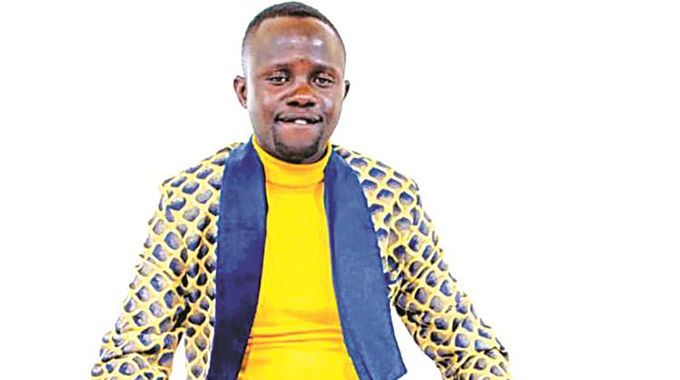 "The album is good and I rank it as one of my best productions."
While her last album MaLevels was launched virtually last year in October, Pastor Mukariri this time around decided to take her launch to the now ceremonial home of music in Chitungwiza – Aquatic Complex – where she is expected to perform before a full house.
"Our school is hosting a talent and family show, which is part of the institution's fundraising programme and I have taken this opportunity to launch the album," Pastor Mukariri said.
"We are also having performances from our talented students as well as from myself and my colleagues whom I am collaborating with.
"We will also have guest artistes such as Bright Chisango and Bethany Pasinawako Ngolomi who will perform on the day."
"At Bright Daisies we believe in developing a whole child and apart from academic performance, we can nurture that versatile talent in kids and make them shine."
Songs on the album include Kurumidza Kupindura, featuring Chari; Kutakwa Nemabwe, featuring Moyo; Huya Upinde Basa; Chikero Cherudo, featuring Mark Ngwazi; Ndinoyambuka, Ngariende; Celebrity; Zvenhando and Kurira Munyasha.
It is the song Chikero Cherudo that fans are looking up to considering that both Pastor Mukariri and Ngwazi employ satire, parody and a sense of humour in their lyrics.
Pastor Mukariri said roping in the three artistes was meant to bring diversity in her music and help her reach out to different people.
She appealed people in and around Chitungwiza to come and support the institute's fundraising event which will be graced by other top personalities, including musicians, businesspeople, journalists, men and women of the cloths as well as sportspersons, among others.
"There are lots of activities on the day for both the child and parents," Pastor Mukariri said.
"We have jumping castles and many other activities for children and as of parents; there are plenty of activities, including braaing, music and many others.
"The talent and family show is also open to other people who are not parents of children at Bright Daisies Christian Institute; you just pay a fee to attend."
Pastor Mukariri's discography includes albums – Mwari Anoona released in 2010, Chikomana Delete (2014), Vhangeri Nengoma (2016), Muviri Wangu (2017), Rereka Nzeve (2018), Bhaibheri (2019) and MaLevels (2021).
She also has a number of singles and videos that feature prominently on ZTV, including gospel programmes such as Gospel Mix where she does sermons.
Related Topics