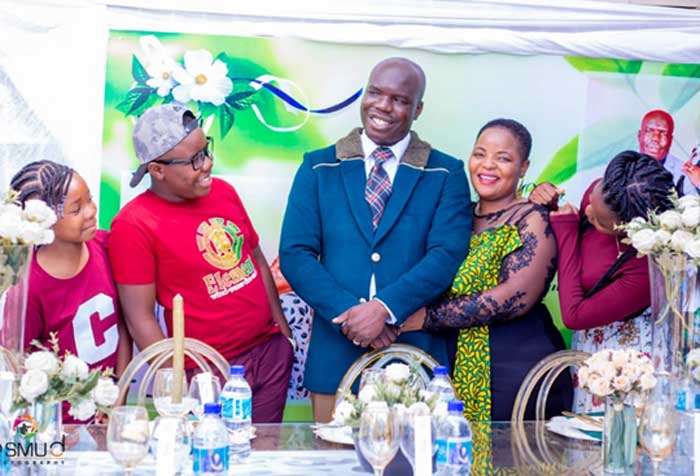 By Albert Masaka FAMILIAR in our central business districts is the unbearable sight of street kids lying in deep sleep on pavements.
Oblivious of the biting weather, which ravages mercilessly in the wee hours, their plight is one big challenge to our communities.
How on earth do they manage to cope? Is the lingering question!
To many in our society, the harsh experience of wintry weather only lasts a few steps while shivering  to the car door.
Regrettably, such glimpses of sympathy vanish with the same speed our vehicles pass by.
One, who once endured the same harsh experiences on the streets, is Power Giants director Edzai Kachirekwa.
The trailblazing testimony of Kachirekwa is one of a real-life living true hero.
Fathom this
Back then as a street kid, to dream that he would sponsor and organise a sports and arts business seminar at an upmarket hotel graced by  prominent sports persons, politicians and companies is stuff that belongs to Hollywood movies.
Sceptics would dismiss such a change in fortunes as mere fantasy that is induced by the glue sniffed by these vulnerable children in order to brave the inhumane conditions they are subjected to.
But in this unfolding script of a true story, Kachirekwa is the brains behind one of the biggest empowerment gatherings for sportspersons and artists set to be held in the country soon.
The venue is the Harare International Conference Centre (HICC).
"What we want to do brother, is to hold a sports and arts business seminar at the HICC on the second week of September," he said.
"This will also include prominent artistes, sports people and relevant stakeholders including parent ministries and sports and arts associations."
Kachirekwa has extended his reach to the once great-footballer or a musician eking a living on the streets as a beggar.
Through capacity-building and mentorship, these artistes and sportspersons would be able to generate viable business proposals bring their concepts to life.
"We will teach them how to run successful businesses whilst there are still able.
"Look at an artiste like Baba Harare, he is in his prime, still dancing and strumming his guitar very well, but there will come a time when he won't be able to do that?"
Did he have any savings? Did he have any business? What is he doing with his current earnings? Are the issues on the table at the upcoming seminar?
"The Covid-19 era was an eye-opener; over 90% of our artiste were suffering in the absence of live shows," Kachirekwa said.
While they may be popular now, the day when they become sick, the day they are broke they will be alone, chances are  few of their fans will be there for them.
"If they had other businesses, they would have cushioned themselves. We want them to diversify their income streams.
In the implementation of the programme, Kachirekwa has set up a steering committee, whose members are drawn from the country's 10 provinces.
But that is not all.
"We are also looking at other countries like South Africa, we have the same problems where this once good footballer is now begging in the streets, let's bring then on board.
Apart from post career financial challenges, another issue the seminar will also seek to address is drug abuse among the targeted persons
"As talented as they are, the majority are involved in drugs, be they gospel singers, soccer players and others need counselling even on crime issues," Kachirekwa said.
"This is where the ministry of health comes in and will also invite the minister who also happens to be a part of the presidium."
Kachirekwa revealed that it took him more than 90 days to plan the event.
He commended the sterling work in amplifying the voices of vulnerable people in the society.
"We are inviting all local media houses and I hope SABC will cover the event".
Kachirekwa's history shows that he is not a fly-by-night philanthropist.
He is also committed to empowering the youths and the girl-child.
Related Topics