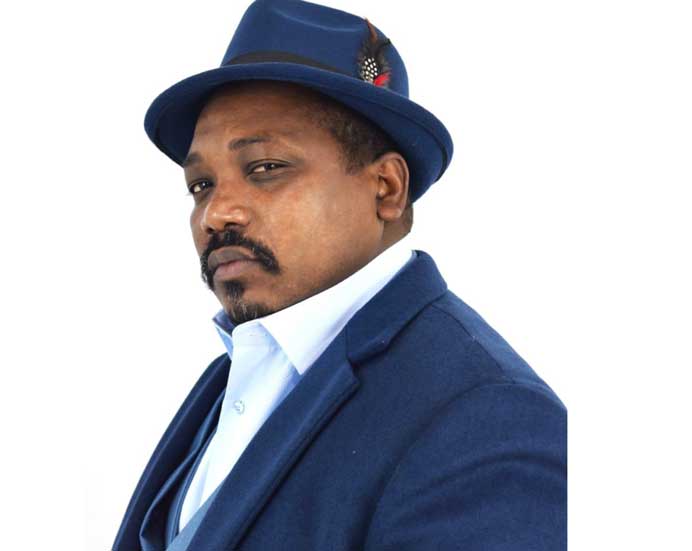 BY STYLE REPORTER South Africa-based Zimbabwean Afro-jazz musician Darlington "Mhofela" Tanganyika has finally released his fourth album titled Here.
Mhofela, who was in Zimbabwe recently to engage media stakeholders, was forced to shelve the release of the album due to the Covid-19 pandemic.
The Chiweshe-born musician, who has been lying low in Johannesburg for more than a decade choosing to keep a near to the ground profile, told Standard Style that the 12-track album is now available on online music platforms.
"I am here in Harare engaging radio stations, arts promoters and musicians on possible collaborations and how best my music can reach out fans, especially those in Zimbabwe," Mhofela said.
"I visited all radio stations in Harare and I met a number of promoters and musicians on how best we can work together and develop the local music industry.
"Above all, my visit was meant to publicise my latest album Here."
Some of the songs on the album include Zvine Basa Rei?, Nyamukuta, Here, Chengaose, Amangu, Dongo,  Gotwe, Hameno Ikoko, Vanhu Vaye Vatanga, Konyo, Zvomopedza Vana featuring Mambo Mikoro and Mugoti Webhachura.
The album was co-produced by Isaac "Lyck D" Sande at Underground Studios and Kudzi Mutiziri at Midpoint Studios.
Mhofela has roped in some of Zimbabwe's best musicians based in South Africa who include former Alick Macheso drummer Obert Gomba, Simon Mike, Nicolas Musonza, Richard Chiyadzwa and Malvin Sarutawa.
He has three albums under his sleeve and these include Rwendo, Mhaiyo and Nhiyo. His singles include Kwandakabva Kure Nenhamo (dancehall), Tapinda Tapinda, Matitorera (a dedication to the late Oliver Mtukudzi), Muteyi Weshiri, Munamato and Coronavirus, a song focusing on preventive measures against the respiratory disease.
Mhofela has modernised the traditional beat, fusing it with a modern flavour, including the acoustic guitar.
"I have always maintained the Zimbabwean beat in my music, although I have to blend the beat with the acoustic guitar, which is distinct in my music," he said.
Mhofela said because of his Korekore roots, his music sounds more like that of Mtukudzi whose distinctive raspy voice was powered by his Korekore twang.
The artist, who has shared the stage with some of the biggest musicians in South Africa, said he has under his sleeve several songs which are ready for recording.
Related Topics